Arts & Society's Staff Picks is a column bringing readers the staff's favorite latest albums, songs, TV Shows, and movies. A final "throwback" category features one nostalgic pick from each. For the first edition, writers from the Arts & Society section of The Greyhound compiled and submitted their top five favorites in each of the categories, with one criterion: they had to be listening or watching from the start of school. Read below, and let us know whether you agree with our choices @loyolagreyhound on Twitter and @thegreyhoundnews on Instagram and Facebook.
TOP ALBUMS: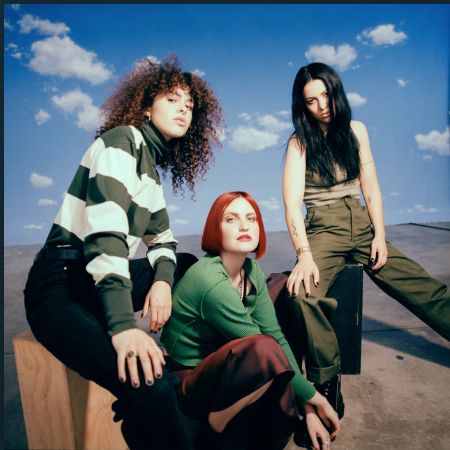 10. "Saves the World"
Artist: MUNA
Released: Sept. 6, 2019
Producer: MUNA
Singles: "Number One Fan," "Who," "Stayaway," "Taken"
Ed. Note: This album should be called "Saves Pop Music."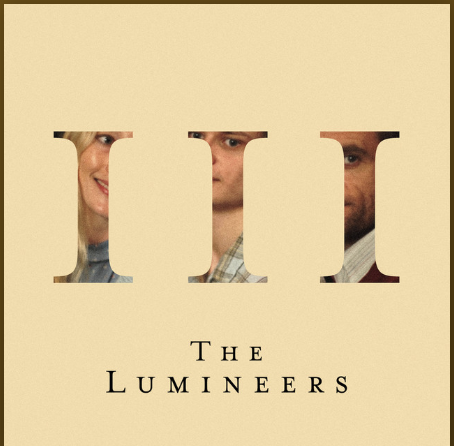 9. "III"
Artist: The Lumineers
Released: Sept. 13, 2019
Producer: Simone Felice
Singles: "Gloria," "It Wasn't Easy to Be Happy for You"
Ed. Note: The indie folk group's third album explores the effects of addiction through three different chapters.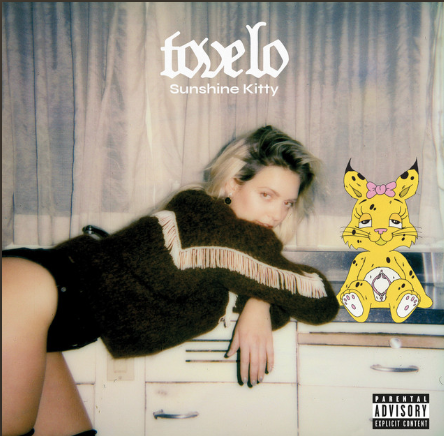 8. "Sunshine Kitty"
Artist: Tove Lo
Released: Sept. 20, 2019
Producers: The Struts, Jack & Cole, Shellback
Singles: "Glad He's Gone," "Sweettalk My Heart"
Ed. Note: The prolific Swedish provocateur is back with her fourth album since 2013, teaming up with the likes of Kylie Minogue, Jax Jones, and ALMA.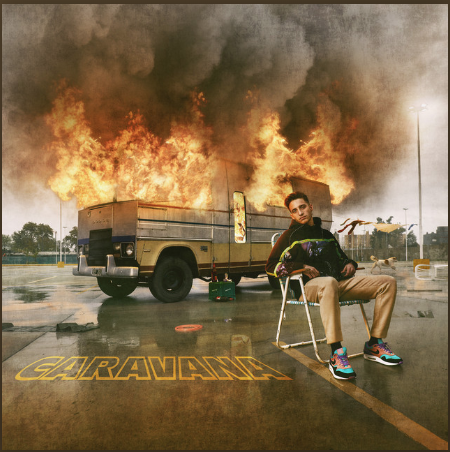 7. "Caravana"
Artist: Wos
Released: Oct. 4, 2019
Producers: N/A
Singles: "Canguro," "Melón Vino"
Ed. Note: It's the Argentinian rapper's debut studio album.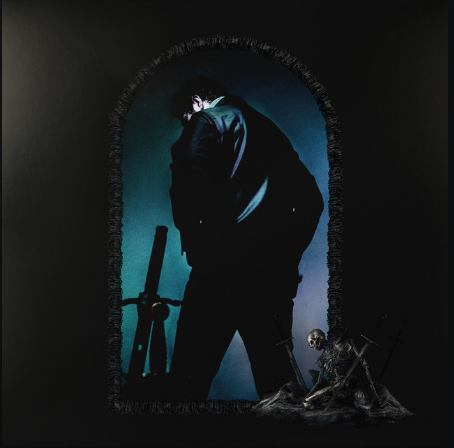 6. "Hollywood's Bleeding"
Artist: Post Malone
Released: Sept. 6, 2019
Producers: Louis Bell, Frank Dukes, Post Malone, Andrew Watt, BloodPop
Singles: "Wow," "Sunflower" (feat. Swae Lee), "Goodbyes" (feat. Young Thug), "Circles"
Ed. Note: Like him or not, Post knows his way around a melody.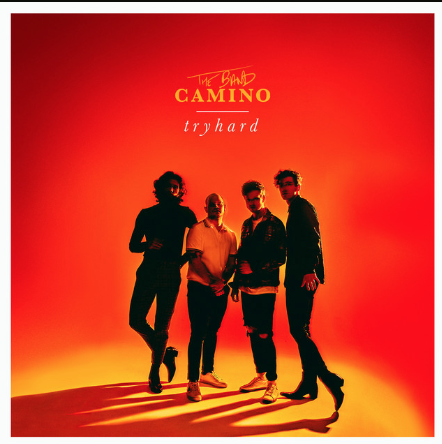 5. "tryhard"
Artist: The Band CAMINO
Released: Aug. 23, 2019
Producers: N/A
Singles: "Daphne Blue"
Ed. Note: About the title of the new album, the band said, "People often use 'try hard' in a derogatory sense, but we'd rather own the fact that we've given every ounce of ourselves to making this music."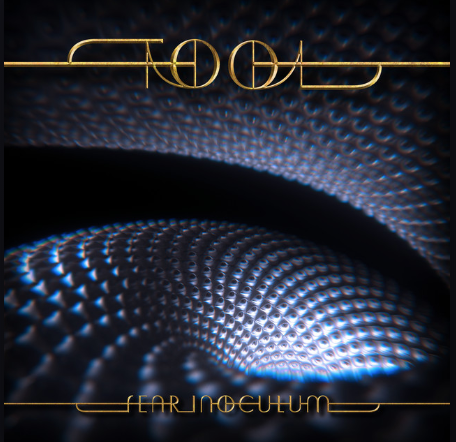 4. "Fear Inoculum"
Artist: Tool
Released: Aug. 30, 2019
Producers: Tool
Singles: "Fear Inoculum"
Ed. Note: These American rockers return with their first effort in 13 years.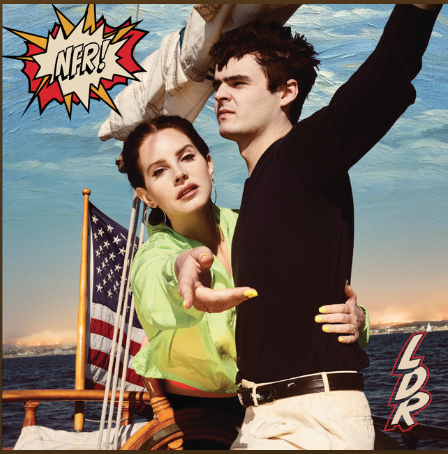 3. "Norman F*****g Rockwell!"
Artist: Lana Del Rey
Released: Aug. 30, 2019
Producers: Jack Antonoff, Lana Del Rey, Rick Nowells
Singles: "Mariners Apartment Complex," "Venice B*tch," "Doin' Time," "The Greatest"
Ed. Note: There's a reason this album boasts Del Rey's highest metacritic average yet.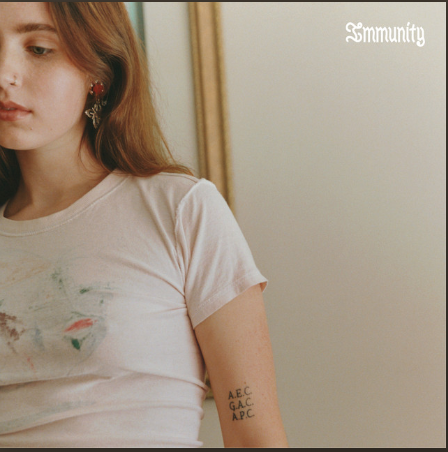 2. "Immunity"
Artist: Clairo
Released: Aug. 2, 2019
Producers: Clairo, Rostam
Singles: "Bags," "Closer to You," "Sofia"
Ed Note: Quiet, moody, affecting. A must-listen.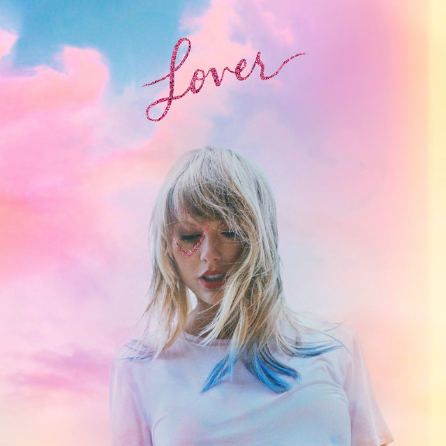 1. "Lover"
Artist: Taylor Swift
Released: Aug. 23, 2019
Producers: Jack Antonoff, Joel Little, Taylor Swift
Singles: "ME!" (feat. Brendan Urie of Panic! At The Disco), "You Need to Calm Down," "Lover"
Ed. Note: Looking past the first two singles, there's a good pop album here.
TOP SONGS:
25. "Miss Americana & the Heartbreak Prince" by Taylor Swift
Swift tackles divided American politics through high-school-prom-based lyrics.
24. "Goodie Bag" by Still Woozy
This groovy track still knocks over a year later.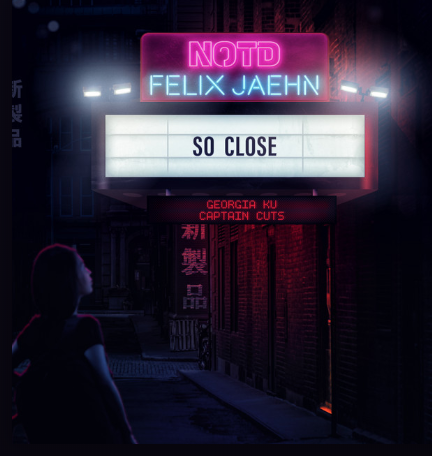 23. "So Close" by NOTD (feat. Georgia Ku, Captain Cuts, & Felix Jaehn)
NOTD raves over a club beat with the help of EDM vets Georgia Ku, Captain Cuts, and Felix Jaehn.
22. "Saw You In a Dream" by The Japanese House
If Lizzo's "Truth Hurts" can retroactively smash two years later, so can The Japanese House's 2017 single.
21. "Slide Away" by Miley Cyrus
Cyrus revisits her own "We Can't Stop" imagery in the video for this breakup ballad.
20. "11pm" by Maluma
Maluma sure knows how to get the people moving. Add 11 minutes to the title to get the name of its parent album.
19. "Death by a Thousand Cuts" by Taylor Swift
This is the catchiest of the new Taylor tracks.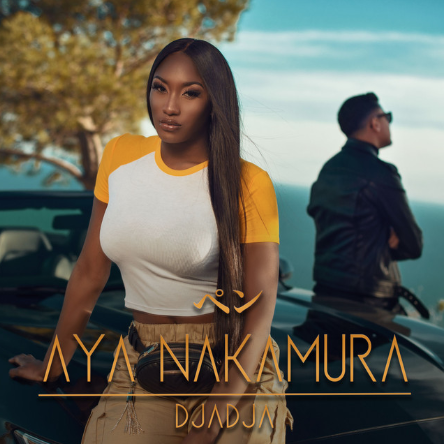 18. "Djadja" by Aya Nakamura
The track was recently included in Netflix's "ELITE" season two.
17. "Hesitate" by Jonas Brothers
Included on the "Happiness Begins" setlist, did you get to see it live?
16. "Love Me Less" by MAX, Quinn XCII
Simply put: a bop.
15. "Stayaway" by MUNA
A cathartic exploration of the hardest part in breaking up with someone that'll have you scream-singing along by the final chorus.
14. "Cruel Summer" by Taylor Swift
The most unabashed pop song on its parent album.
13. "Take What You Want" by Post Malone, Ozzy Osbourne, Travis Scott
The song helped Osbourne return to the Billboard Top 10 for the first time in 30 years.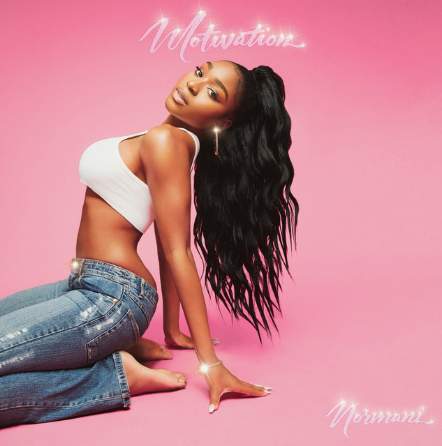 12. "Motivation" by Normani
Ariana Grande nabs a co-write on this, but, make no mistake, Normani owns this track.
11. "Nice to Meet Ya" by Niall Horan
Niall goes (even more) pop.
10. "Carry Me Away" by John Mayer
Easy, breezy, Mayer.
9. "Soon You'll Get Better" by Taylor Swift (feat. Dixie Chicks)
Here, Taylor sings about her mother's battle with cancer.
8. "10,000 Hours" by Dan + Shay (feat. Justin Bieber)
The newly married Bieber is no stranger to teaming up with country groups. "That Should Be Me," anyone?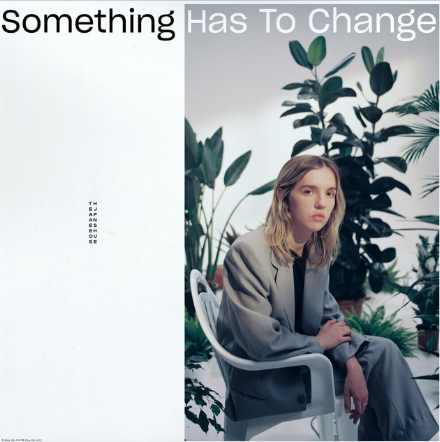 7. "Something Has to Change" by The Japanese House
Ever feel stuck? Trapped and can't get out? The Japanese House can relate in their new single that may have the most replay value of any song this year.
6. "How Do You Sleep" by Sam Smith
Smith embraces their queer identity in the music video.
5. "I Love You" by Billie Eilish
Eilish performed this album standout on the recent SNL season premiere.
4. "Graveyard" by Halsey
The title screams "Nightmare" 2.0, but alas, we have this breezy bop.
3. "Triggered (Freestyle) Remix" by Jheneé Aiko (feat. 21 Savage & Summer Walker)
Summer Walker has amazing chemistry with Aiko while breathing new life into the song with 21 Savage.
2. "Sofia" by Clairo
Let this song soundtrack your fall playlist.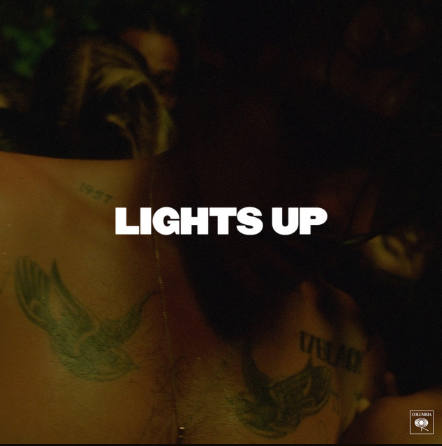 1. "Lights Up" by Harry Styles
Styles oozes sexuality in this Tame Impala-inspired comeback single.
Spotify playlist:
TOP TV SHOWS:
10. "NCIS"
An oldie but goodie: NCIS just premiered its 17th season on Sept. 24.
9. "Criminal: UK"
Released on Sept. 20, this British anthology series is set across France, Spain, Germany, and the UK.
8. "Big Mouth"
Season three premiered Oct. 4, and it's still as raunchy and perverted as ever.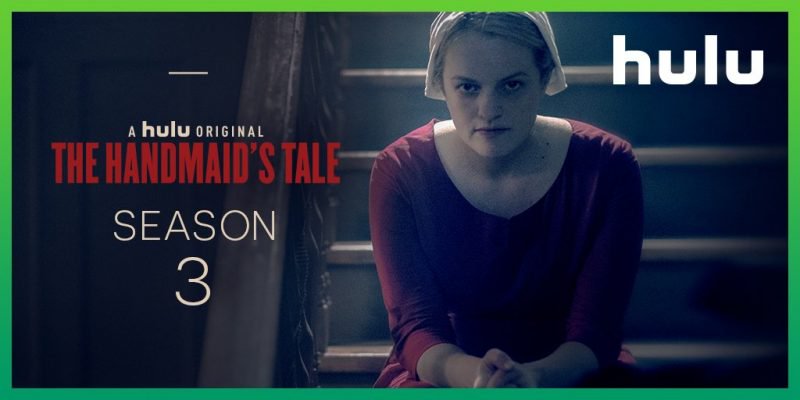 7. "The Handmaid's Tale"
Season three wrapped on Aug. 14, and has been picked up for a fourth season.
6. "Unbelievable"
This Netflix miniseries explores the story of Marie, a Colorado teen charged with lying about rape.
5. "AHS: 1984"
Revisit our review of the camp-tastic premiere here.
4. "Dead to Me"
Trend alert: dark humor is in.
3. "Four Weddings and a Funeral"
With the last episode premiering on Sept. 11, this Hulu exclusive expanded upon the 25-year-old Hugh Grant film.
2. "Euphoria"
Watch this show with a friend. It's a lot to process.

1. "Fleabag"
Phoebe Waller-Bridge and co. swept at the Emmys, collecting six trophies throughout the night.
TOP MOVIES:
5. "IT: Chapter Two"
Released: Aug. 26, 2019
Director: Andy Muschietti
Starring: Jessica Chastain, James McAvoy, Bill Hader, Bill Skarsgärd
Ed. Note: While perhaps too long a run time, the film is still a good addition to the Halloween season.
4. "Downton Abbey"
Released: Sept. 9, 2019
Director: Michael Engler
Starring: Hugh Bonneville, Jim Carter, Michelle Dockery, Elizabeth McGovern, Maggie Smith
Ed. Note: According to Entertainment Weekly, the filmmakers are already thinking about a sequel.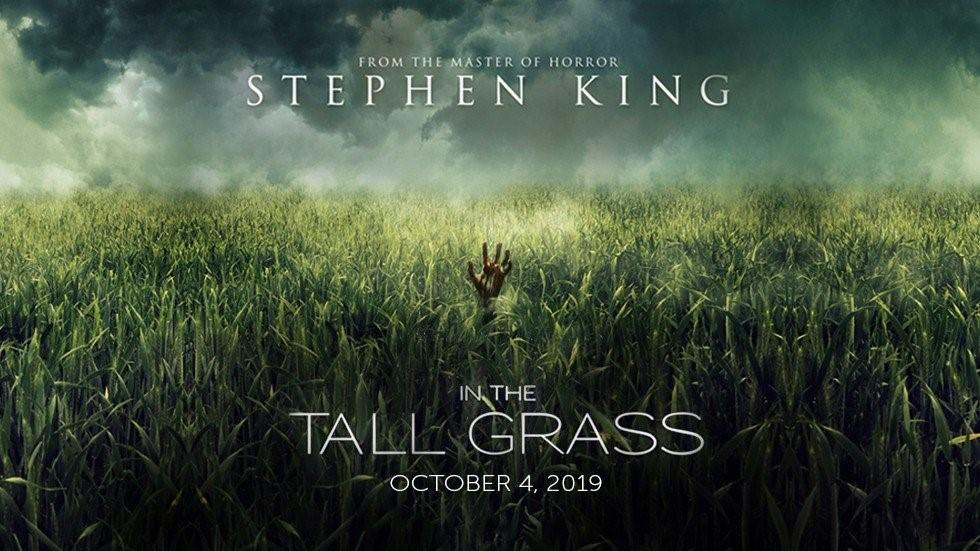 3. "In the Tall Grass"
Released: Sept. 20, 2019
Director: Vincenzo Natali
Starring: Patrick Wilson, Harrison Gilbertson, Rachel Wilson
Ed. Note: This Netflix original is based on the Stephen King 2012 novella of the same name. Add it to your Spooky Season watchlist.
2. "Hustlers"
Released: Sept. 7, 2019
Director: Lorene Scafaria
Starring: Constance Wu, Jennifer Lopez, Julia Stiles, Keke Palmer, Lili Reihnart, Lizzo, Cardi B
Ed. Note: The movie is based off a 2015 New York Magazine article, titled "The Hustlers at Scores" by Jessica Pressler.
1. "Joker"
Released: Oct. 4, 2019
Director: Todd Phillips
Starring: Joaquin Phoenix, Robert DeNiro, Frances Conroy
Ed note: A masterful, unnervingly disturbing psychological portrait of one of the most storied villains puts both Joaquin Phoenix and DC Comics back on the map.
TOP THROWBACKS: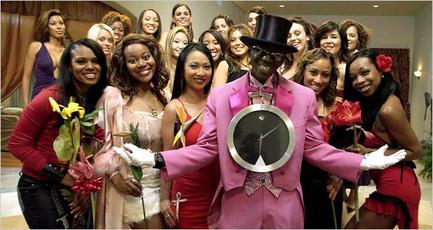 4. VH1's "Flavor of Love"
Tiffany "New York" Pollard remains the most memeable and memorable reality TV star.
3. Tim Hill's "Max Keeble's Big Move"
Because, why not?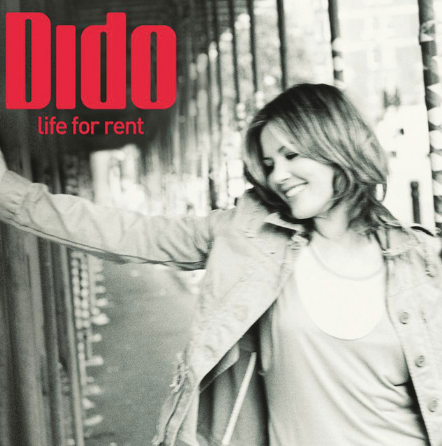 2. "Life for Rent" by Dido
Revisit the 2003 album if not for "White Flag" alone.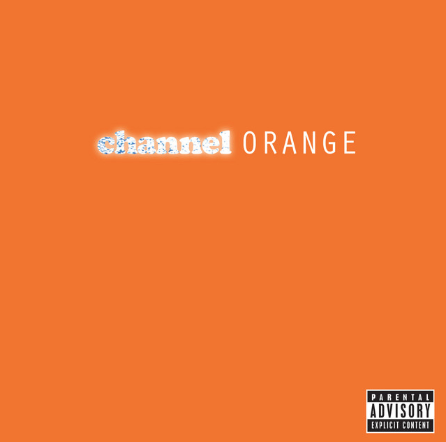 1. "Forrest Gump" by Frank Ocean
One of the many "Channel Orange" standouts to groove your way past midterms.
The participating panel for this edition of Staff Picks: Abby Newman, Carlos Balazs, Carly Dacanay, Lily Eggleston, Matty Brown, Michelle Reilly, Olivia Brown, and Sofia Barr.