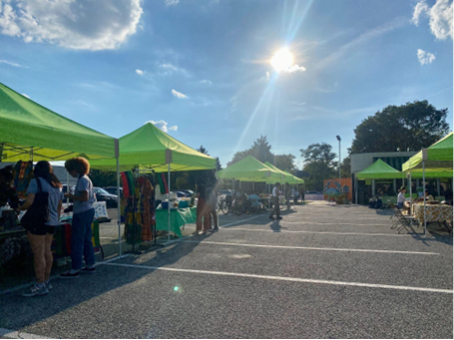 As the 12th season of the Govanstowne Farmers' Market comes to a close, members of the Baltimore community came to reflect on the impact it has made over the last several years. The annual market serves as a diverse hub for locals, vendors, and students to come together and celebrate the positive influence it has on the neighborhood. The market offers a wide variety of goods, ranging from handcrafted jewelry to fresh Maryland crabs, all at an affordable price. 
"The market was initially a response to a series of listening sessions within the community. Lack of access to fresh produce was one of the top ten issues that the community ranked," said Gia Grier McGinnis, executive director of Loyola's Center for Community, Service, and Justice (CCSJ). With the help of other CCSJ members, McGinnis manages the entire market as part of the organization's York Road Initiative. They play an important role in providing low-cost access to fresh, whole foods to members of the community.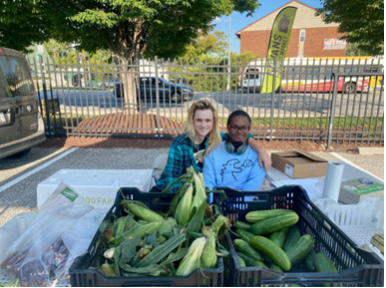 The market offers a diverse array of fresh produce from around Maryland. Gertrude Alfrend, a distribution member from Real Food Farms, sells a variety of fresh vegetables and fruits grown on their farm. Not only does Real Food contribute to Govans Market, but they also distribute everything else they grow to senior citizens in Baltimore City. They have sold their goods at the market for the past five years and have been an established organization for 10 years. 
"The entirety of York Road is part of a food apartheid zone, or 'food desert,' so the whole goal of this market is to increase food access in the area. There is not a great supermarket within two miles of here, and there is certainly nowhere to buy fresh produce," Alfred said.  
McGinnis discussed the amount of planning that goes into each season. Every winter, the market puts out a call for new potential vendors, but also brings back many of the business owners from previous years. Some of the sellers have even remained since the very beginning. 
Saray Israel, more commonly known as "Chef Mama Saray," has been selling her handmade jewelry and crafts at the market for 10 years.   
"It's more than just a market, it's a meeting place for the community. It's beautiful," Israel said.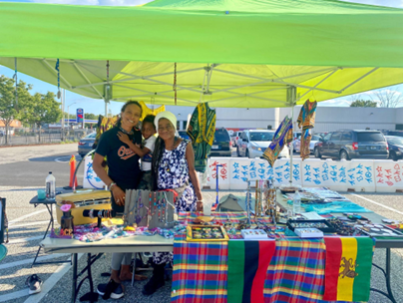 Israel is joined by Linda JadeReign, who handcrafts hemp necklaces and beaded bracelets. JadeReign believes that the market is a great way to unite the neighborhood and foster new friendships as well.  
"People use this as a way to catch up with each other, visit friends, and have their kids come and play. The community loves this market. It's about shopping but it's also about communal gathering," McGinnis said. 
The Govanstowne Farmers' Market is a reflection of how a dedicated community can unite to create a positive change. By supporting small businesses, providing needed food, and showcasing local talent, the market has transformed the York Road community. 
The Govans Farmers' Market will return for their next season in June 2024. Be sure to visit next year at 5104 York Road and keep up with the market on their website.