Baltimore Restaurant Week Recap: Splendid Deals and Splendid Meals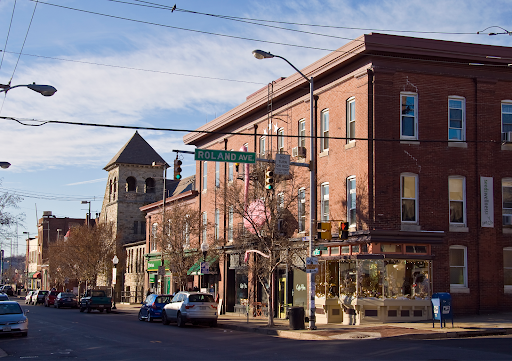 Baltimore Restaurant Week is a promotional week-long celebration of local businesses. Since 2006, at least 100 restaurants have partnered with Baltimore Restaurant Week to gain exposure and offer customers unique and exclusive deals on dining. 
This year's Restaurant Week has already passed, lasting from Jan. 27 to Feb. 5. Even though the event has ended, you can and should still visit these restaurants! You can find the full list of restaurants on the Baltimore Restaurant Week website here.
Hampden is a lively neighborhood that is not too far from Loyola's campus. It is home to many delicious restaurants including The Empanada Lady and Nepenthe Brewing Co. 
The Empanada Lady is a Puerto Rican restaurant located at 120 W. North Avenue in Hampden. As the name suggests, their specialty is their empanadas including ingredients such as chicken, turkey, and pork along with veggies and apples for vegetarians or vegans. Their Restaurant Week deal included empanadas for $7 each and three for $20.
At 3626 Falls Road, we have Nepenthe Brewing Co., a brewery and pub offering a variety of elevated pub food. Their offer included a two-course brunch at $20 for an appetizer and main course. Later in the day, there was a three-course dinner for $35 consisting of an appetizer, dinner, and dessert. The location of Nepenthe Brewing Co. draws in patrons, according to C.J. Laux '25.
"It's located in a really cool part of Hampden right next to Atomic Books, which is my favorite book shop," Laux said.
Another great area to explore great food is Little Italy which is only a 15-minute drive from Loyola's campus. This area is home to Italian restaurants like Amicci's and Chiapparellis. 
Amicci's is a traditional Italian restaurant located at 231 S High Street. They offer a wide range of dishes that are both tasty and accessible to dietary restrictions. Their deals included a two-course lunch for $10 and a three-course dinner at $20 for carryout and $25 for dine-in. There are a wide variety of dishes to choose from at Amicci's, which is why Veronica Ford '25 likes it so much. 
 "The portion sizes were very generous. It was really easy to adapt their dishes to a vegetarian diet, and they had really good dessert options!" Ford said.
Chiapparellis is a small family-owned Italian restaurant at 237 S. High Street. They offered deals on a two-course lunch for $15 consisting of an appetizer and main course, and a three-course dinner for $35 including an appetizer, main meal, and dessert. 
Fells Point is another common area for Loyola students to explore, but they also have a wide selection of restaurants to try. Alexander's Tavern and The Point are two restaurants in Fells Point that were featured in this year's restaurant week. 
Alexander's Tavern is located at 710 S Broadway Street and is a bar food restaurant about two blocks from the waterfront. From 11 am to 4 pm each day during the promotion, they offered a $22 two-course meal including an appetizer and main dish. They also have gluten-free, vegetarian, and vegan options upon request. 
The Point is another restaurant in Fells located right on the water at 1738 Thames Street. The Point is a casual comfort food eatery. For restaurant week, they have a three-course brunch for $25 with starters, a main course, and a dessert, along with a three-course dinner for $35 with an appetizer, main course, and dessert. 
Although restaurant week has ended, these are still great restaurants that every Loyola student should try! 
Featured Image Courtesy of Acroterion via Wikipedia.