An Ode to Bangkok, a Truly Extraordinary Loyola Study Abroad Experience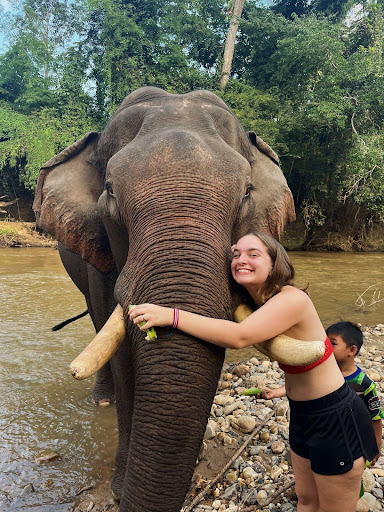 When I was a child, I learned what studying abroad was, and I immediately knew I wanted to do it. I was so infatuated with the idea of being able to live in another country and be a student there. When the fall semester of my sophomore year rolled around, and it was time to decide where I would go, I was all over the place. I was thinking of Europe because that's where everyone goes, right? I researched all of Loyola's programs in Europe, and none of them really stuck out to me. I could see myself enjoying almost all of them, sure, but it wasn't the "love at first sight" I was hoping for.
In my conflicted state, I attended the mandatory "Study Abroad 101" session, and this is where everything changed for me. The man who was running the session mentioned that this might be the only time when we would be able to live in another country with this much freedom and flexibility. He emphasized that it is in our best interest to do something out of our comfort zone that you would never even think about. He advised us to go somewhere that we may never have the chance to go again. I ended up choosing Bangkok, Thailand, and here are three reasons why you should consider it.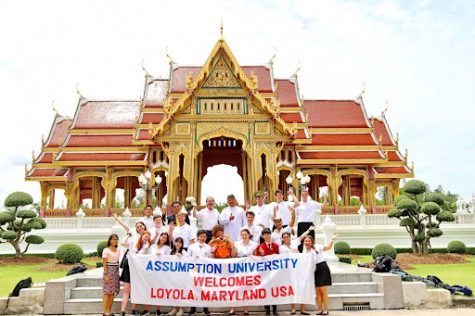 Reason One: Community
There were thirteen Loyola students studying in Bangkok in the Fall 2022 semester, and we all lived in rooms that shared the same hallway and took the majority of our classes together. We also had an on-sight director who stayed with us and planned excursions and trips with the group.  The thirteen of us, also known as the baker's dozen, grew extremely close. We are forever bonded as the people who went through this very unique and life-changing experience together.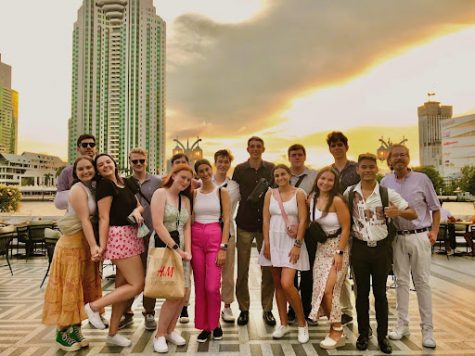 Although the Bangkok program is largely rooted in community and camaraderie, you also gain an immense amount of independence. Sometimes, I went into the city and explored by myself. It's something many of us did regularly, and it was important for me personally to feel confident where I lived, both when I was alone and with my friends. I have never minded doing things alone, but after Bangkok, I truly understand the power of enjoying your own company and doing something simply because you want to. There is also an immense amount of learning that comes with planning trips while abroad, especially in Southeast Asia, where not too many college students choose to go. You have to figure it all out completely on your own, and it will teach you numerous life and travel skills.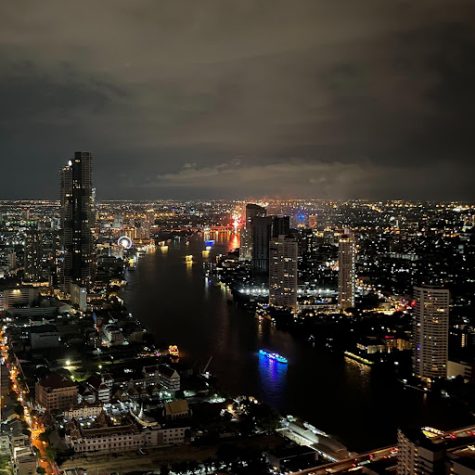 Reason 2: Traditions
One of my favorite things about the Bangkok program is continuing the long tradition of the Loyola students who came before me. Loyola sent its first batch of students to Bangkok in 1991, making it the second-oldest program that the university offers. On my first day in Thailand, when I arrived at what would be my bedroom for the next five months, I found notes of encouragement written in my closet and drawers from past Loyola students who have been staying in these same dorm rooms for decades. I remember being so nervous about what was to come, but seeing those notes and knowing how much past students loved it, I felt comforted. 
There's also the tradition of the trek, which is the epic conclusion to every Loyola student's journey in the mountainous region of northern Thailand. The trek cannot be described in words; it is something you have to participate in yourself to fully grasp. It is a culturally rich, immersive, life-changing adventure that was the highlight of my abroad experience. Interacting with and learning about the hill tribes in the north of Thailand is something that completely changes a person's worldview. I wish I could go into more detail, but keeping the secrets of the trek a surprise for future hounds is a vital part of the tradition.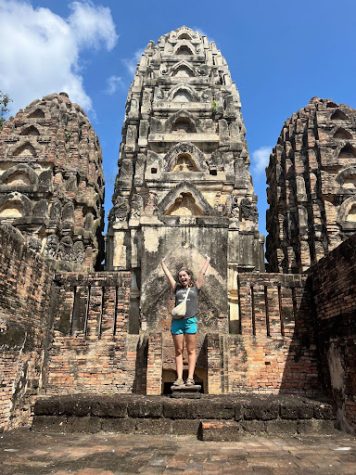 Reason 3: Cultural Immersion
The level of cultural immersion that is experienced by students while living in Thailand and traveling in Southeast Asia is truly amazing and distinctive.  Every day I would find myself learning from the new sights I saw and new people I met. The university that we attended, Assumption University, is very different from Loyola and American colleges in general—the university culture there is something I don't think I ever got used to. We had to wear uniforms every day, as all Thai university students do. We visited museums, temples, government buildings, and landmarks that taught us the history and culture of Thailand. 
Additionally, we lived in a very residential part of Bangkok where every day our neighbors were happy to see us, talk to us, and teach us about the culture of Thai people living in the city. We went to places in our neighborhood where we would often be the only foreigner, or "farang," and were truly immersed in the area we lived in amongst the locals. Thailand felt like home to me by the end of the program, and I cannot wait to go back in the future.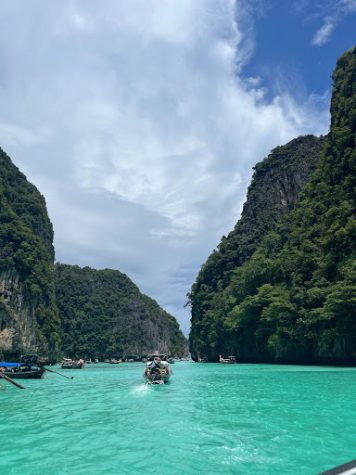 We are allotted two weeks to travel, plus any time we may have before or after final exams. This time allowed me to visit almost every corner of Thailand, plus four other countries in Southeast Asia: Vietnam, Laos, Cambodia, and Singapore. I fell in love with places I had never even heard of before. One of them is Pai, a town in northern Thailand. I heard of Pai through a British guy that I met in Laos, and it ended up being one of my favorite places I have ever traveled to. I also got to spend 11 days in Vietnam, which is my favorite country I visited, besides Thailand. I will never forget when I was in Hanoi, the capital city, and the children came up to us and asked us to help them with a project for their English class. I also learned so much about Vietnamese history and the Vietnam War through the museums and historical sites I visited. Southeast Asia is a beautiful, lively, culturally rich part of the world that gave me the best abroad experience.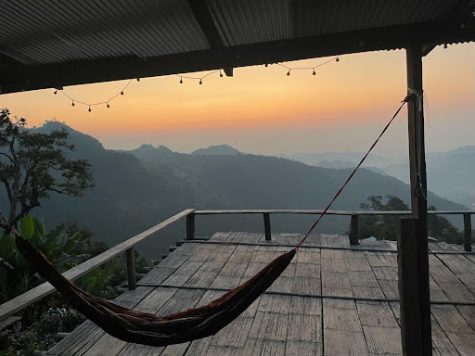 A privilege we have as Americans is that our currency is strong, which allows us to get so much more there compared to Europe and North America. Airfare from the United States is really the only expensive part of traveling to Southeast Asia. Since this is included in the Loyola tuition, the low living and travel costs in and around Thailand allow you to have a great experience without spending nearly as much as you would on similar trips in other regions. This also makes it accessible for people of many different socioeconomic backgrounds, which I think is one of the most special things about it.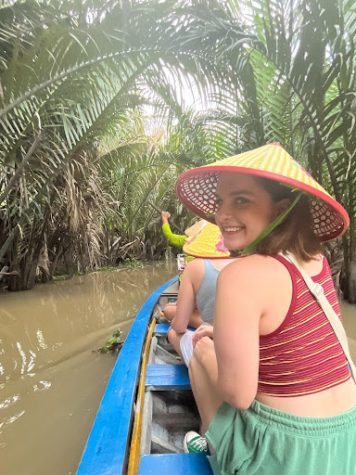 I took a huge risk choosing to go to Bangkok, as I did not know anyone who had ever studied abroad in Thailand, Asia, or even outside of Western Europe. I had little to no expectations about what my time there would be like. However, it was the best decision of my life. This unique partnership between Loyola and Assumption University offered me a once-in-a-lifetime opportunity. I encourage any current first-years or prospective students to step out of their comfort zone and take full advantage of this program. I am going to carry this experience with me in everything I do for the rest of my life.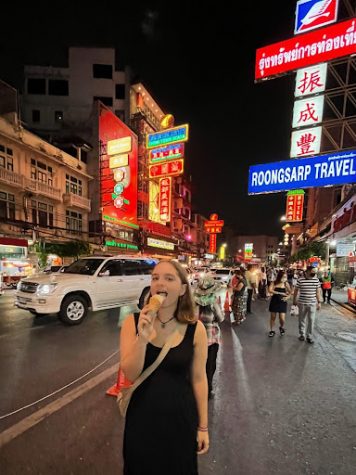 Leave a Comment