Donald Trump's Indictment: Here Is What You Need to Know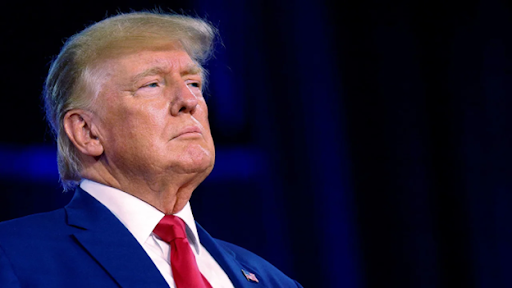 During its investigation of the circumstances surrounding Stormy Daniel's "hush money" payment in 2016, a New York grand jury voted to indict Donald Trump, making him the first former president to be indicted. Although the indictment was sealed, some charges were related to payments made during the 2016 presidential campaign to silence claims of an extramarital affair. These charges are a remarkable development following years of investigations into Trump's business, political, and personal ties. 
Jim Trusty, one of Donald Trump's lawyers, described the Manhattan grand jury's decision to indict the former president as "political persecution." Trusty complained that the former president should not have to mount a defense now to criminal charges that have yet to be filed. He said Friday on CNN that he expects the former president's legal team in the hush money case to seek to dismiss the charges.  
Trusty said, "I would think in very short order, you'll see a motion to dismiss or several motions to dismiss. I expect pre-trial motions to dismiss in days." 
Joe Tacopina, Trump's lawyer, said on Friday in an interview with NBC's TODAY that there are "zero chances" he will take a plea deal instead of going to trial. He suggested the former president would surrender. In this case, Trump will not plead guilty, He insists.   
Tacopina said, "President Trump will not take a plea deal on this case; it's not gonna happen. There's no crime,  I don't know if it's gonna make it to trial because we have substantial legal challenges." 
 Trump's indictment was met with mixed reactions on social media, with many of his supporters calling it unfair. Former Vice President Mike Pence described the Manhattan grand jury's decision to indict former President Trump as an "outrage." 
"The unprecedented indictment of a former president of the United States on a campaign finance issue is an outrage," Pence said on CNN. "It appears to millions of Americans to be nothing more than a political prosecution that's driven by a prosecutor who literally ran for office on a pledge to indict the former president." 
On The Rachel Maddow Show, Rep. Adam Schiff said that the indictment marked a "sad and sobering historic day in our country." As Schiff stated, everyone, regardless of social status or power, should be held accountable for their actions.   
He said, "It is also I think a vindication of the rule of law and the principle that people should be held accountable whether they're rich and powerful, whether they're presidents or former presidents, or whether they're ordinary citizens." 
The former chairman of the Jan. 6 committee, Bennie Thompson, took to Twitter and wrote that "no one is above the law" to express his approval of Trump's indictment. He insists that the president must be held accountable in his released statement. His statement aligns with Shiff's.  
He said, "A presidential indictment is a stain on our democracy. Trump must be held accountable."  
Trump's indictment also drew mixed reactions from students on campus. Maya Lindsay '24 said she was a bit shocked but not too surprised after learning about his indictment. She expressed being surprised that a former president would commit such crimes.  
She said, "My original thought on Trump's indictment was that I was a bit surprised but also not at the same time. It was shocking to see someone who was once in a higher position, such as the president of our country, commits these crimes." 
Lindsay says the charges filed against him illustrate the corruption that occurs in our government. She hopes that justice will also prevail.  
"This represents our government and how corrupt its people can actually be. I only hope that justice can be served, that he receives a fitting punishment for what he's done, and that it won't just be another case of a privileged man getting a slap on the wrist." 
Some new outlets have qualified Trump's indictment as a historical moment. Jake Taylor '25, the President of the Loyola Republican Club, explains why he agrees that Trump's indictment qualifies as a historic moment. 
He said, "My initial reaction was shock, as I did not believe they were going to go through with it due to the Manhattan DA's office calling it off a few times.  I do believe that his indictment is a historical moment, as it has never been the case before that a former president has been brought on criminal charges."  
Taylor says that whatever case the Manhattan DA's office has against Trump has got to be rock-solid. He shares how the last thing that individuals want is partisan, politically charged prosecutors to bring charges against every president that leaves office.  
He said, "We have Republican prosecutors who are talking about bringing up charges against President Biden as soon as he leaves office for some of his dealings and his son's laptops. I believe that we are in uncharted and dangerous waters about how we handle a political prosecution in this country."  
Pre-law advisor and political science professor Dr. Matt Beverlin discussed what such an indictment might mean for the courts. He adds that the indictment might further undermine the court's support system.  
He said, "Historically, the courts' support system is low, my hope is that faith in the court system isn't further damaged as we're dealing with this case. I saw that he attacked the judge and even brought up his daughter, and that sort of thing and case can't help the country's universal confidence in the courts." 
Beverlin said it's plausible there is a political dynamic to this prosecution. He affirms that if the charging decision is a political calculation, it doesn't appear to be a very good one.  
He said, "I think this will rally Trump's base and allow him to portray himself as a victim. At least one conservative commentator has suggested this was done by Democrats to ensure Trump's primary victory because they prefer him to be the GOP nominee."  
He adds that the conservative commentator's claim seems a bit far-fetched. He suggested that Trump's indictment is due to his lengthy criminal investigation.  
"I think the more likely explanation is the simplest one. His indictment is the culmination of a lengthy criminal investigation and the prosecutor is doing a good job," Beverlin said.  
During an interview with ABC News, former President Donald Trump called the indictment " an attack on our country." He disapproved of Manhattan district attorney Alvin Bragg, who resurrected the case against him. On Thursday, Trump, in a statement, called himself a " completely innocent person" facing " an act of blatant election interference" as a result of what he called "political persecution." 
He said, "Our Movement, and our Party – united and strong – will first defeat Alvin Bragg, and then we will defeat Joe Biden, and we are going to throw every last one of these Crooked Democrats out of office so we can make America great again!" 
 On April 4, Trump appeared in court in lower Manhattan to face 34 felony counts, including falsifying business records and making alleged hush payments to Stormy Daniels. He pleaded not guilty. His next court appearance is scheduled for Dec. 4.  
Leave a Comment