The 42nd season of the long-running sketch comedy show "Saturday Night Live" is well underway and serving up some of the best humor of recent memory.  Four shows in, the latest season has offered topical comedy and has relentlessly covered the presidential election, reveling in the ridiculousness of the current political cycle.  So far, the show has been hosted by Margot Robbie, Lin-Manuel Miranda, Emily Blunt, and Tom Hanks.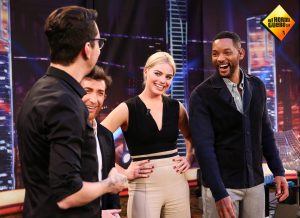 Premiering on Oct. 1, the season kicked off with host Margot Robbie, who recently portrayed Harley Quinn in this summer's "Suicide Squad." The episode featured the first of many appearances by SNL veteran Alec Baldwin, who has been tapped in to play Donald Trump.  Cast member Kate McKinnon, fresh off an Emmy win for her role on the show, continues her masterful portrayal of Democratic nominee Hillary Clinton.
"SNL" has parodied all three presidential debates, highlighting the peculiarity of the election. The first debate parody in the season premiere saw Baldwin mocking Trump's misinformed views––"The thing about the blacks is that they're killing each other!"––while McKinnon illustrated Clinton's lack of relatability––"My human father, who made drapes or sold drapes or something with drapes, was relatable and I am also relatable!"
In episode two, the second presidential debate was hilariously parodied as a rivalrous competition, from the contentious opening music emphasizing the notable lack of a handshake, to Trump lurking behind Clinton during her responses with the "Jaws" theme playing in the background. Finally, in the fourth episode, the third debate parody made fun of Trump's constant interjections during Clinton's answers, with Baldwin yelling "Wrong!," and Clinton's unwillingness to answer any claims about her e-mail scandals.  "It was cute to watch you try," McKinnon said to Tom Hanks, who played moderator Chris Wallace, as he worked to get a direct answer out of her.
Each election year is ripe with comedic material, and 2016 is certainly no exception.  "SNL" has not had this much humorous political material to work with since the 2008 election. A big commonality between the 2008 and 2016 election cycles portrayed on "SNL" is the presentation of sketches as debates, interviews, and news coverage. This depicts the sketches as reality and thus emphasizes the ridiculousness of the present state of politics.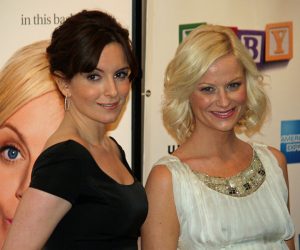 For example, in a mock address aired in September 2008, Tina Fey and Amy Poehler, portraying Sarah Palin and Hillary Clinton respectively, repeated statements made by the politicians almost verbatim. Of course, the best example of this is Fey's exclamation of Palin's proud foreign policy background: "I can see Russia from my house!"
Likewise, much of this year's election satire has the cast staying true to the reality of the election.  From McKinnon feverishly listing Clinton's accomplishments from the past 30 years to Baldwin mocking Trump actually saying "bad hombres" on national television, much of what is seen on "SNL" lately has indeed happened, though is often exaggerated and heightened for comedic effect.
In non-election sketches, there has been plenty of comedy for those who do not prefer political satire.  Highlights include "Haunted Elevator," with Hanks playing David Pumpkins, an outrageously spooky character on a Halloween themed ride, and its own "Stranger Things" parody, where Lucas' parents meet Eleven in amazement.
"Saturday Night Live" returns Nov. 5, hosted by Benedict Cumberbatch with musical guest Solange.
Feature Image: Clint – Saturday Night Live Photobumper Photo, Courtesy of Flickr