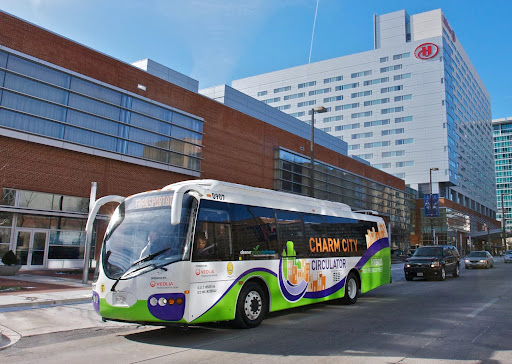 Schools are supposed to be a place of learning and growth. However, as of late, many events have happened in Baltimore that have made students and their parents feel uneasy about their children heading to school. 
Tanya Smith, a 17-year-old junior who attends Western High School mentioned that the bus can be a very busy environment at times. 
"If a family member doesn't pick me up from school, then I catch the bus home. I don't really like catching the bus because it's either very crowded or loud."
Smith wants fellow students to be self-aware while taking public transportation because you may never know who's watching you. 
"It is very important to pay attention to your surroundings, especially on public transportation. Last year I got off the bus and was walking home. I had earphones in, and my music was very loud, and I didn't notice that two people were following me. They took my earphones, cell phone, and my coat. I am lucky that I wasn't hurt, and that moment taught me to always be careful when catching the bus," Smith said.
Shamira Holiday, a 16-year-old sophomore from Baltimore Polytechnic Institute, said that the MTA is their main source of transportation but can take quite some time.
 "I usually catch the bus home from school but sometimes it takes too long. Even after my bus ride, I still have little over a 30 minute walk to take until I get home," she said.
The sophomore occasionally does activities at school, but when it's the end of the school day, she does not enjoy hanging around school any longer than she must.
"If I don't have any after school activities I like to go home right away. This is because I don't feel comfortable being around too many people for a long time. Usually, an argument can break out or someone tries to start something because they are bored," Shamira Holiday said. 
Shardae Holiday, mother of Shamira Holiday, wants her daughter to be safe every day when traveling to school, because Baltimore can be very dangerous at times. 
"When I go to work all I think about is my daughter and if she's doing okay while at school. So many crazy things happen daily in Baltimore, especially to our youth. I remember earlier this year that a tragic event in the shopping center at Edmondson Village happened," Shardae Holiday said.
The concerned mother wants the citizens of Baltimore to come together so that no one has to be scared while traveling to school. 
"It is a parent's worst nightmare if their child does not return home to them. That is why I always tell my daughter to come home immediately once she's done everything at school," Shardae Holiday said. "I wish there could be security everywhere that our children go so that they will always be safe but I know that is not the case. I'm just fed up with seeing people lose their lives, our city just needs to come together and stop the violence." 
Featured Image Courtesy of Baltimore.org.