Movies tend to receive a lot of hype when they are based off a bestselling novel. Paula Harkin's 2015 novel "The Girl on the Train," which was released in film on Oct. 7, was no exception. Directed by Tate Taylor, the story follows a twisted tale of three women who are connected on a deeper level than any of them realize. This all changes when one of them goes missing.
The film stars Emily Blunt as Rachel Watson, an alcoholic who recently divorced her husband, Tom (Justin Theroux). Every day, Rachel takes the train into New York City to make her roommate think that she still has a job, even though she had been fired the year prior for her drinking problem.
Each day she passes two houses that always happen to catch her eye. The first home belongs to the Hipwells, Megan (Haley Bennett) and Scott (Luke Evans). To Rachel, they are a perfect, loving couple: she loves to admire the home and couple every day as she passes by. But one day, she notices Megan kissing another man on the balcony. This shatters her and brings back scarring memories of her ex-husband's own affair.
The next house, two doors down, haunts her as it is the one she used to share with Tom. Now, he lives there with his mistress-turned-wife Anna (Rebecca Ferguson) with their newborn daughter Evie.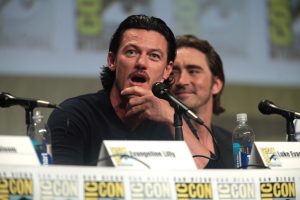 One evening, Megan is reported missing when she doesn't return home after a disagreement that she has with Scott. Police come to question Rachel after Anna and Tom report that she was lingering in the neighborhood drunk. Her hazy memory makes Rachel look suspicious but also leads her to become infatuated with the disappearance of Megan and determined to discover what happened to her.
The movie, like the book, is told mainly from the perspective of Rachel, but also bounces to fill in plot holes by showing Megan and Anna's viewpoints. The ability to jump around from various perspectives leaves the viewer eager to learn more in order to piece together the puzzle.
Although the book took place in England, the movie's location was changed to a suburban town in New York. Despite this setting change, the filmmakers chose to have Blunt keep her English accent in the portrayal of Rachel.
Emily Blunt did a fantastic job in her portrayal of Rachel. She effectively balanced the complexity of a character who is unreliable and undependable due to her alcoholism but still has a genuine and sincere desire to help the Hipwells.
However, some critics saw the film as too predictable in its plot and its overly dramatic scenes. As the mystery of what happened to Megan unfolds, the movie plays into some clichés that stir up criticism. For example, the cops spend time investigating characters who are probably not guilty, but remain suspects for the sake of the drama. There is also a lot of blame placed on Scott for being Megan's husband, which is very reminiscent of the storyline of the popular 2014 movie "Gone Girl."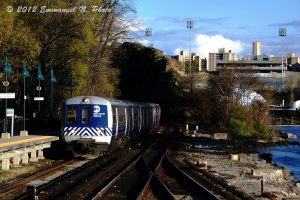 The film does have some flaws that made it predictable, but it still succeeds as an entertainment thriller that keeps you at the edge of your seat.
The film grossed $24.5 million in its opening weekend and finished first in the box office. As someone who read the book, I thought the film was well done and very enjoyable for the viewer. The storyline keeps you on your toes and definitely makes your heart race for its entirety. If you're looking for a mystery thriller on an upcoming fall night, "The Girl on the Train" is definitely a good choice!