Although snow still falling in several states in the U.S. spring has officially sprung as of March 20. With this in mind, it is almost time to swap out the heavy sweaters, thick leggings and boots for lightweight t-shirts, flowy dresses and shorts. In case you are a little unsure of what to flaunt around campus this spring, here are a few of the season's most popular trends:
1. Anything Adidas:
Whether it's a pair of superstar sneakers, a hat detailed with the company's signature logo or a pair of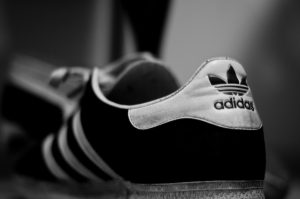 leggings, Adidas items seem to be trending. The brand originally began marketing sports apparel, but has recently expanded their collection to appeal to the more fashionable. Perhaps its was Kanye West's' Yeezy Boosts that brought the brand back into the spotlight, but either way, Adidas is selling some hot-ticket items right now. The greatest part about this clothing line is that it appeals to everyone. Both males and females are rocking the Adidas look, and you can too. Adidas Superstars are currently being sold for $80 here.
2. Tomgirl Jeans:
Move over skinny jeans, Tomgirl jeans are all the rage. With the warmer weather approaching, you don't want to feel as constrained as you would if you were to wear skinny jeans. Tomgirl jeans are perfect for the spring, as they are loos, low slung and can be cuffed a little bit above the ankle. If you are interested in trying on a pair for yourself, check them out at American Eagle or Forever 21.
3. Florals:
Floral prints are always a go-to. Spring is the season of flowers, thus it only makes sense to dress in floral-styled everything, whether this be shorts, tops, dresses, or sunglasses…you can't really go wrong here. Lately, floral dresses seem to be the trendiest, as stores such as Urban Outfitters and Forever 21 are offering a wide variety in different patterns. It is convenient that dresses can be paired with almost anything, depending on whether you feel like dressing up or dressing down. Floral dresses look great with a pair of converse sneakers or even of wedges, you choose.
4. Patterned Shirts:
Patterned shirts, otherwise known as flannels, are always a staple for both the "hipster" and the "preppy" guy. For the spring, try wearing some light or brightly colored patterned shirts., perhaps paired with neutral-colored shorts or with cuffed jeans. Once again, this is another clothing item that can be dressed up or dressed down, making these shirts a flexible clothing choice.
5. Designer Hats: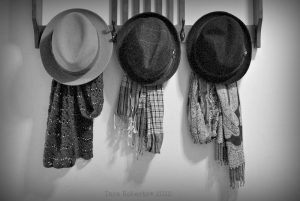 To top it all off, a great spring accessory for any guy or girl is a hat. If you are looking for a hat other than one from the bookstore, check out Hershel, Patagonia or Urban Outfitters to find some fun ones. Denim or floral hats, fedoras, and baseball caps are just a few popular styles for this season. Be sure to pick one up to look stylish at the next lacrosse game, or just while you are soaking up some sun on the quad.
Feature Image: Sarah Delana Photo, Courtesy of Flickr URL