May The Force Be With You.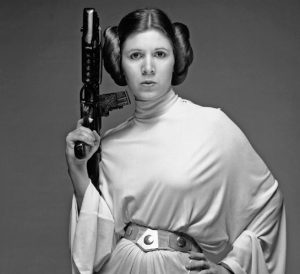 Over the break, we lost our princess. After suffering cardiac arrest and being hospitalized at UCLA Medical Center in Los Angles, renowned actress and activist Carrie Fisher passed away on Dec. 27. She was especially well known for her iconic role as Princess Leia in the "Star Wars" franchise, and will be well remembered for her vibrant and radical personality. Adding salt to the wound, Carrie Fisher's mother, Debbie Reynolds, passed away of a stroke a day later. Reynolds' stardom started with her leading character in the 1952 classic movie, "Singin' In The Rain." The tragic loss of mother and daughter came too soon, and will not be forgotten.
And The Award Goes To…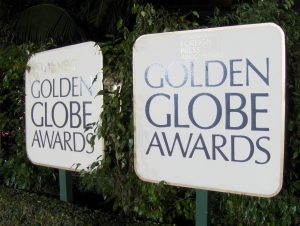 "La La Land!" Or at least most of them did. On Jan. 8, Jimmy Fallon hosted the 74th annual Golden Globe Awards. Starring Emma Stone and Ryan Gosling, "La La Land" absolutely stole the show. The film won Best Musical or Comedy Motion Picture, Best Performance by an Actress in a Musical or Comedy Motion Picture, and Best Performance by an Actor in a Musical or Comedy Motion Picture. The movie is one for dreamers and romantics. It tells the tale of a jazz pianist who falls in love with an aspiring Hollywood actress as they experience the city of Los Angeles together. The mesmerizing chemistry of Stone and Gosling was a treat to watch on the big screen.
The 45th Inauguration
According to USA Today, President Donald Trump claims that 1.5 million people attended his inauguration even though some are estimating that the crowd was a third of the size of the first inauguration of President Barack Obama in 2009. Regardless of its size, the crowd enjoyed the ceremony as well as the red-white-blue patriotic themed performance by country singer Toby Keith.  While they might not have agreed with Trump's politics, some argue that performing at the event is great exposure and participation in such an historic event would be an honor.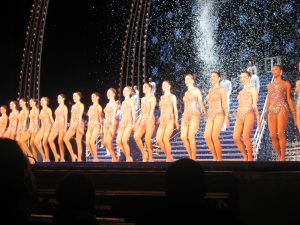 The Rockettes, the famous Radio City Music Hall dance company, performed at the Inaugural Ball rather reluctantly. Contrary to popular opinion, the dancers' performance at the Ball was not the group's decision, but this did not stop the criticism of these women on private social media accounts. For instance, dancer Phoebe Pearl went public with her disappointment about the election and reluctance to perform at the Inauguration in December, and received lots of feedback – either thanking her for speaking out, or telling her to shut up and dance. However, many women still decided to perform at the Inauguration Ball, aptly named the "Liberty Ball." They dazzled the new first family and their audience with beauty and grace.
A plethora of artists such as British singer Rebecca Ferguson, Welsh singer Charlotte Church, American singer Jennifer Holliday, and a Bruce Springsteen cover band called The B-Street Band publicly denounced President Donald Trump and declined his invitation to perform. The artists who declined and agreed to perform at the official inaugural event on Jan. 20 have both received backlash and support from various parts of the country
The artists who agreed to perform included country singers Toby Keith and Lee Greenwood, rock groups 3 Doors Down and The Piano Guys, and DJ Ravidrums.
No One Likes Corinne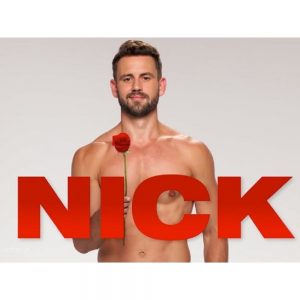 Season 21 of the infamous ABC romantic reality TV show "The Bachelor" premiered on Jan. 2. After two crushing rejections on seasons 10 and 11 of "The Bachelorette," bachelor Nick Viall is back, ready to try his hand (again) at love. On the first night, while Corinne Olympios advanced rather quickly by being the first to kiss Nick, Rachel Lindsay won the first impression rose. Corrine keeps trying to win Nick's heart through sexual advances, which has the entire audience and most of the women in the house on edge. Overly flirtatious and extremely lazy, Corinne is frustrating both contestants and viewers, especially when they find out the 24-year-old has a personal nanny who does everything for her. Everyone is aching to have Corinne sent home. We must wait and watch to see what Nick has in store for us.
The NASA Engineers You Never Learned About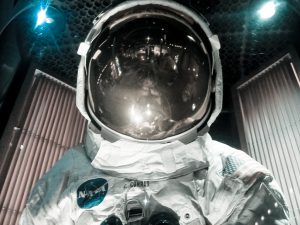 Actresses Taraji P. Henson, Octavia Spencer, and Janelle Monáe star in "Hidden Figures," a movie based on the true story of Katherine G. Johnson, Dorothy Vaughn, and Mary Jackson. These were three African-American women whose mathematical genius led to John Glenn's launch into orbit around the Earth, putting America ahead of the Soviet Union during the Space Race. They worked tirelessly and in the face of animosity during the 1960s. Henson, also known for her work on the hit FOX show "Empire," rented out movie theaters on the southwest side of Chicago, locations around Georgia, and her hometown Washington, D.C. in order to play this powerful movie, saying "I want to give those that may not otherwise have the chance the opportunity to see this powerful film."
Feature Image: kmaro_vip Photo, Courtesy of Flickr