The month of November was a jarring and seemingly stressful time for rapper Kanye West, and he still has some recovering to do. West was hospitalized on Nov. 21st and released over a week later on Nov. 30th.
A recent Rolling Stone article reported that West was having troubling nightmares related to Kim Kardashian West's Paris attack on Oct. 3rd. He also had many sleepless nights in the weeks leading up to his hospitalization.
The report of his hospitalization came just a day after a rep from his Saint Pablo Tour announced that the rest of the tour was cancelled. A Billboard article reported that Kanye had 21 remaining dates on the tour, and all tickets for those dates are set to be fully refunded.
The Rolling Stone article also reported that sources close to the West family explained that after the Paris attack, West was in a tailspin and trying to use his work in the music and fashion industries to cope. But as time progressed, he became increasingly angry and would have small outbursts of rage that were concerning to close friends and family.
The public now knows that West was hospitalized for temporary psychosis, and he was being treated at a UCLA facility. West is now home and thankfully recovering. He is being taking care of by wife, Kim Kardashian West, and a doctor close to the family.
The importance of mental health is often downplayed in the media in regards to celebrities because the public eye tends to view them as flawless beings. Celebrities are put on a pedestal that often subjects them to dehumanization. West's situation is a reminder that celebrities go through hard times as well.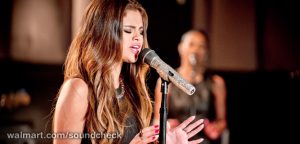 Other musical artists such as Selena Gomez and Demi Lovato have been open about the state of their mental health with the public. Another Billboard article reported that Gomez used this year's AMAs to speak out about her mental health struggles during her acceptance speech for the Favorite Pop/Rock Female Artist award.
Gomez was very candid when she said, "I think it's safe to say that a lot of you know a lot of my life whether I liked it or not and I had to stop. Because I had everything, and I was absolutely broken. And I kept it together and I swore I would never let you down, but I kept it too much together to where I let myself down."
During these trying times, celebrities often need to remove themselves from the spotlight for a period of time in order to adequately care for themselves. Rather than being judgmental and critical of every bizarre rant, the media and public should consider the pressure that is put on celebrities and look to uplift them rather than wound them more during times like this.
Feature Image: Aktiv I Oslo.no Photo, Courtesy of Flickr