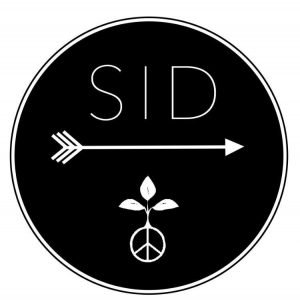 You park in Towson on the corner of York and Chesapeake, and enter a narrow doorway under a red awning sporting a peace sign. You make your way up the staircase within, leaving your shoes and your problems out in a cubby by the door. You walk through the entrance and are instantly calmed. You have now entered Sid Yoga Center.
The center was started by Sid McNairy back in 2004, before yoga became a popular mode of exercise. A former football coach, McNairy taught yoga to his players and soon enough, they started asking him to teach classes at Morgan State. People from his gym started to ask for classes too. He picked up a few teaching gigs, and soon decided to open his own studio. But the real popularity came when he started offering donation-based classes.
"Things got hectic, so it was easier to say 'okay, just pay what you want,'" McNairy said. "People started coming. We started getting articles and papers and people wanting to interview the person that's just giving away their work."
Over time, McNairy and his staff refined the system so that it would still be profitable and provide salaries for the teachers. They now have a set price for most classes, but still keep at least one or two donation-based classes call "No Limits" in the daily schedule.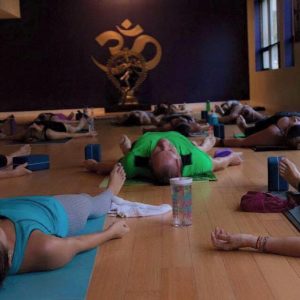 "We are able to help people that couldn't practice if they didn't have that. To me, that's truly the spirit of yoga," McNairy said.
Whether they're paying standard prices for classes or only coming to No Limits, the regulars at Sid Yoga return for the atmosphere. You feel an immediate positive energy when you walk in the door. The studio is warm, the people are friendly, and the practice opens you up in ways you wouldn't imagine.
"Studying under Sid, I was able to use yoga to reflect," instructor Ken Wong said. "We always say our mat is a mirror to our lives and it's a reflection of how we are off the mat. Often, when we are off balance on the mat, we are off balance somewhere off the mat."
At a basic level, yoga can help you learn patience and compassion. In miracle cases, such as that of one Sid Yoga student, the consistent practice helps cure chronic illness. According to McNairy, the patient began to have faith in something and found the power within herself to keep fighting.
"I definitely think what we do connects to something bigger than what we even know," he said, "and that's pretty cool."
Sid Yoga Center uses the practice to spread peace, not only through classes, but through charitable initiatives like programs for at-risk youth and special community events. The staff uses their own passion in the craft to reach out and heal the world.
McNairy believes yoga can be especially helpful for college kids. "It truly gives them the connection to something higher to guide their lives for the rest of their lives," he said.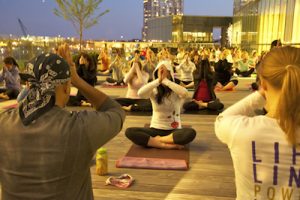 When dealing with the stress of school, students are constantly worried that they're not where they should be in life. McNairy hopes yoga will give students a break away from that fear and a clearer view of their life path.
"This just gives you that space of [being] truly present where you are so everything else can open up," he said.
Back at the Sid Yoga Center, you are on the mat in a heated room, facing the golden ohm symbol on the opposite wall, focusing on nothing but your breathing. The lights and sounds outside can't reach you. The instructor's voice invites you back and you conclude your practice with one last deep breath, leaving with the power to take on the world.
**Quotes edited down for the article
All Photos Courtesy of Mackenzie Lowry