After a long and tortuous wait, Frank Ocean's new music is finally here. The singer-songwriter released his second studio album "Blond" after a four-year hiatus since his album "Channel Orange." Ocean is notorious for teasing the industry with new music without actually releasing it, so it goes without saying that fans were able to breathe a sigh of relief when the album hit Apple Music on August 20.
Unlike most other albums, "Blond" is a 17-track compilation of sound, lyric, and speech, putting it at just about an hour in length. Earlier in August, sources reported that Ocean was going to release an album titled "Boys Don't Cry," but it turned out to be a major false alarm.
Along with the album, Ocean released a visual for "Nikes," the first track off the album. Deemed one of Ocean's most socially powerful songs, it criticizes the greedy, materialistic society in which we live. Ocean repeatedly sings, "All you want is Nikes," which targets those who are so caught up in possessions.
In "Nikes," Ocean goes on to discuss other important issues of the world, such as discrimination and unjust human nature. "RIP Trayvon…" Ocean sings, before going on to say that he looked just like him, an overt reference to the shooting of Trayvon Martin by police officers in February of 2012.
Ocean sings about more American tragedies in "Nights," where there is the mention of Hurricane Katrina and his personal challenges while growing up in the storm's aftermath. A calmer tune, "Pink + White," shimmers in rhythm while the soothing sound of Beyoncé's voice floats in the background of the outro.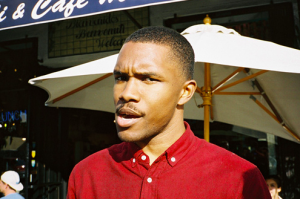 Four years matured, Ocean presents listeners with an older yet sporadic sound. An assortment of vocal effects are traced throughout the 17 tracks. There are vocal distortions, high octaves, low octaves, and actual conversations, like in "Facebook Story." Characters are introduced: A French man recalling a past relationship in "Facebook Story," gentle children singing in the background of "Pretty Sweet," and a concerned mother's voicemail in "Be Yourself." Minimalistic beats carry the album along, and a heavier presence of keyboard and guitar create an overall unique R&B experience. "Blond" leaves fans with a handful of "new." New music, new stories, new sounds, and a new side of Ocean that has never been exposed.
"Blond" can now be heard on Spotify and Apple Music.