When Life Gives Beyoncé Lemons, She Makes "Lemonade"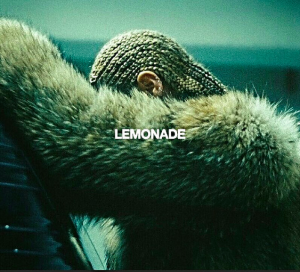 Can an artist really release an album with no promotion and have it be successful? Well, if you're
Beyoncé, you can. Actually, if you're Beyoncé, you can do it twice.
Fans were given a sweet surprise on April 23 when Beyoncé dropped her brand new album "Lemonade,"  complete with music videos, during her HBO Special of the same title. While some consider it to be a follow-up to her previous documentary "Life's But a Dream," fans were in for a treat when the episode turned out to be an hour-long special featuring new songs and music videos instead. One listen to "Lemonade" and it is clear that this may be her most emotional and authentic album yet.
Lyrics alluding to infidelity instantly set off an Internet firestorm. Reports exploded that Beyoncé's husband, rapper Jay-Z, had cheated on the R&B queen. This allegation explains why B's sister Solange had hit him in the infamous elevator situation almost a year ago. However, neither party has publicly commented on the reports in order to avoid fueling the speculation.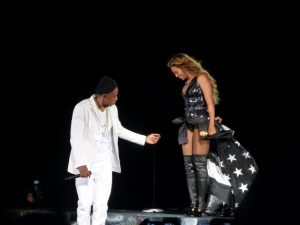 The album was originally only available on Tidal, Jay-Z's music streaming service, but it is now also available for purchase on iTunes. The visual album is constructed like a movie, with music videos to go along with each song. The videos flow seamlessly into a progression that tells a story. These videos, which are only available with the purchase of the entire album, are just as stunning as the ones in Beyoncé's first visual album. Each song takes the listener on an emotional roller coaster dealing with infidelity, while also placing a heavy emphasis on female empowerment during times of healing.
The album begins with "Pray You Can Catch Me," a raw ballad in which Bey shows off her strong vocals to offer a very haunting start to the record. It then transitions into "Hold Up," a bluesy tune about an alleged infidelity, which so far has been the album's most popular song.
The next track, "Don't Hurt Yourself," features a collaboration with Jack White. This song gives the cheating man one final chance. It even includes a lyric that warns the man that if this cheating continues: "You gon' lose your wife."
"Sorry" is the ultimate "sorry not sorry" anthem about blowing off an unfaithful lover, which leads the listener to believe that the relationship is over. Both of these songs offer a strong glimpse into the pain that a betrayed lover may experience.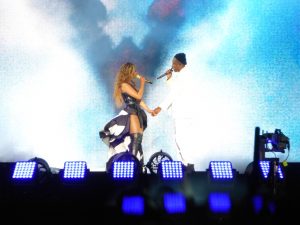 "6 inch" offers a turn in the album and features a collaboration with The Weeknd. The empowering track uses heels as a representation of the wealth and power of working women. "Daddy Lessons" is the most unique song on the album, as Beyoncé ventures into the country genre to sing about her Texas roots and the things her father taught her as a young girl.
The album changes direction again with tracks "Love Drought" and "All Night." Just when the listener thinks all love is lost, Beyoncé offers a reminder that this may not be the case. In "Love Drought," Beyoncé sings about the true strength of a seemingly doomed love, and expresses how she wants to return to it. In "All Night," she explains that though trust may have been broken, in the end love will prevail.
The hit single "Formation", a collaboration with Kendrick Lamar titled "Freedom", and two more songs "Sandcastles" and "Forward" round out the album. "Lemonade" tugs at different emotions for the listener, full of highs and lows, and some of its raw songs may contain Beyoncé's best vocals to date. While there is still speculation about whether Jay-Z cheated or if this is all a ploy for publicity, this album definitely delivers a powerful message and is sure to have a lot of success.
Feature Image: Erin Benson Photo, Courtesy of Flickr URL
Leave a Comment