After many months of hard work, singer-songwriter Max Schneider, known as MAX, released his album entitled "Hell's Kitchen Angel" on April 9. The pop soundtrack includes tracks "Holla" and "Lights Down Low," both of which were released earlier this year and have their own music videos.
The New York City native has worked tirelessly over the past few years to get his music out into the world, releasing EPs like "Say MAX" in 2014 and "Ms. Anonymous" and "Wrong" just last year.
His first feature length album, "NWL," was released in February 2015. Its hard copies were exclusively distributed to those who supported his Kickstarter campaign for the original "Nothing Without Love" EP project.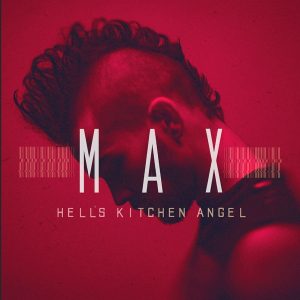 "Hell's Kitchen Angel" is MAX's debut album under his current label DCD2 Records, which was founded by Fall Out Boy's Pete Wentz. Wentz signed MAX to the label in February 2015, and he consequently became one of the opening acts for Fall Out Boy's Boys of Zummer Tour, along with Wiz Khalifa and Hoodie Allen.
This album proves to be very close to MAX's heart, as the songs recount emotions felt and adventures made in the heart of his hometown. MAX explained the meaning behind the album's title in multiple tweets, saying, "'I'm from Hell's Kitchen NYC…And the 'Angel' part comes not only from the song on the record, but also the two opposite sides of my personality and music.'"
MAX certainly plays with many opposing forces in his music. On one hand, the acoustic tune "Lights Down Low" explores the idea of falling in love and getting to know someone's true personality. In "10 Victoria's Secret Models," MAX serenades a love interest by telling her that she is the only thing on his mind, even if 10 Victoria's Secret models were to walk into the room.
On the other hand, "Wrong" and "Holla" delve deeper into the thrill and appeal of more casual romantic encounters. Regardless of their messages, all of these songs feature MAX's distinct falsettos and beat drops.
The album also features many other artists. "Gibberish," which has climbed radio charts over the past few months, features rapper Hoodie Allen. Other collaborations include those with Lil Uzi Vert in "Wrong" and Sirah in "Mugshot." The latest hit single off the album is "Basement Party," which captures the hype of hosting a party in one of the most unpredictable and unique cities in the world.
To celebrate the record's arrival, MAX hosted a free listening party in New York City on the night before its official release. Forty lucky fans gained exclusive access to the album's first listen, dinner and a chance to get their questions answered by MAX himself. 
"I poured my heart & soul into this album & it feels so surreal that it's out in the world," MAX expressed via Twitter on the album's release date. "Hell's Kitchen Angel" is now streaming on Spotify and Apple Music, and is available for purchase on iTunes.
Feature Image: MAX Photo, Courtesy of MAX Official Facebook Page URL