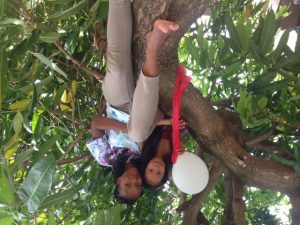 While students were away for winter break, there was still a spirit of giving present in the Loyola community. Katherine and Larry E. Jennings Jr., parents to an alumna, renewed their generous gift to one of Loyola's newest scholarship programs that allows undergraduates to participate in research abroad.
The Jennings Family International Summer Research Scholarship for Undergraduates was established in 2014 with a $25,000 gift from the Jennings family, who gave another $25,000 the following year. Loyola sophomores and juniors will reap the benefits of the Jennings' most recent gift of $50,000 towards scholarships in the summer of 2016 and the summer of 2017. The scholarship is available through Loyola's fellowships office.
The Jennings Scholarship funds expenses for up to five students every summer, with preference to applicants whose socioeconomic circumstances and/ or major requirements would otherwise make it difficult to study abroad.
Cassandra Cairns, '16, participated in the scholarship program in the summer of 2014. She traveled to El Salvador, where she had the chance to work in rural village clinics and engage in various public health efforts such as preparing nutrient dense meals for local children and their families. During her one month stay, she was able to become extremely close with her health mentor and experience an entirely different culture.
There are several scholarships and grant programs through the fellowships office that offer students the opportunity to study abroad, so what makes the Jennings Scholarship stand out? Cairns explained the uniqueness of the program by stating, "Students are not just given funds and sent off, we were placed in an extremely well structured program that addressed issues of social justice not necessarily inherent in every study abroad program."
Leah Hill, '17, is also a Jennings Scholarship awardee who visited El Salvador. Hill had learned about the U.S.'s involvement in El Salvador's civil war and wanted to experience what type of impact that had in Latin America. She also learned about public health in the country, "We researched how certain government structures play a part in the health of citizens through certain policies the government passed."
During her stay in El Salvador, Hill's favorite moment was when she got to know a local elderly woman, who despite her various issues and hardships was always in good spirits and embraced her with open arms. Hill echoed Cairn's sentiment about why the Jennings Scholarship is so special for Loyola students, "The Jennings Scholarship gives students a chance to experience more than just a study abroad trip, it's more like a cultural awakening such that students are called to be advocates for a greater purpose."
Scholarship awardees also have a number of responsibilities before, during, and after their time abroad. They will present a study abroad-based research project at Loyola's Undergraduate Research Colloquium in spring 2017 and spring 2018, actively blog about their experience, and submit a detailed experience report, among other commitments.
More than 60 percent of Loyola students participate in the University's abroad programs in some capacity, and the Jennings renewed gift will now give this opportunity to many students who may have otherwise never gotten the chance to experience different cultures.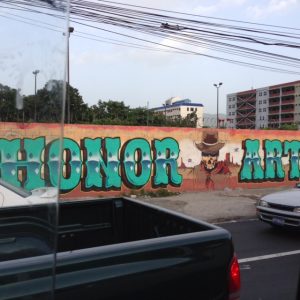 "By traveling abroad, I not only saw other cultures and how others lived, but I learned to love people significantly different from myself. I found myself in awe of those who love life despite the significant challenges they faced," Cairns explained. "By traveling abroad, Loyola students become aware of cultural differences, but also of universal human struggles and desires. We are therefore better prepared to be open and work with others in our own home country and to think critically about how to deal with issues of diversity here at home."
The application deadline for summer 2016 is March 14, 2016. For more information on preference criteria and eligibility requirements, contact the national fellowships office at 410-617-2217 or [email protected].
Cover photo courtesy of Leah Hill.