"The Wiz Live!" is set to air on NBC on Dec. 3. This live performance of the , "The Wizard of Oz" reimagined will feature an all-star cast of singers, actors and performers. The musical event will follow young Dorothy as she tries to find her way back home after being transported to the world of Oz.
Dorothy will be played by the rising young star, Shanice Williams, who was picked out of a national casting call. She will perform alongside celebrities such as, Ne-Yo, Uzo Aduba, Queen Latifah, Mary J. Blige, Elijah Kelley, David Alan Grier, Amber Riley and Common. The cast also includes the talented Stephanie Mills, the original star in the role of Dorothy in "The Wiz" on Broadway, who will now portray Auntie Em in NBC's version. In addition to this, a twist will be brought to the show with the presence of the amazing Cirque de Soleil performers.
"The Wiz Live!" is a take on the 1975 production, "The Wiz," a contemporary version of the well-known film. The musical is known for its incorporation of African-American culture and an all- black cast. "The Wiz Live!" will follow in a similar manner, featuring an all-star lineup of African-American performers.
Kenny Leon, a Tony Award wining Broadway and film director, is set to direct the NBC musical. His hard work with this production will not only be seen on television sets across America, but it will also take the Broadway stage in 2016.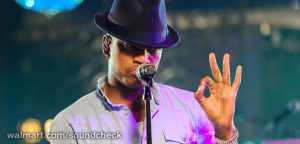 This musical performance will only being airing for one night on NBC, before making its Broadway debut. So, be sure to tune into NBC at 8 p.m. on Dec. 3, and you'll be transported to the wonderful and enchanting world of Oz with the performance of The Wiz Live!
Feature Image: Team Mantooth Photo, Courtesy of Flickr URL