Best known for his role as the brooding, mysterious and strict Professor Severus Snape in the "Harry Potter" films, Alan Rickman was a much loved and well-respected actor. News of his death on Jan. 14 came as a shock to many, especially since it happened only days after the death of fellow British musician/actor David Bowie. Both men passed away due to cancer at the age of 69, which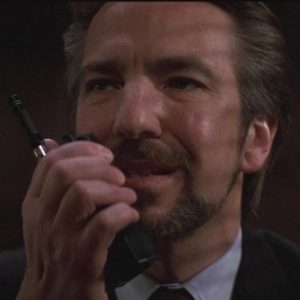 was seen as a sad and eerie coincidence by many.
Young Alan Rickman was involved in the theater before making it to the silver screen, starring in shows such as "The Tempest" at the Royal Shakespeare Company in Stratford-upon-Avon. Though he participated in many shows, he claims to have disliked the stage, leading him to eventually seek out roles in the film industry.
The first movie in which he starred is also one of his most famous, "Die Hard," where he took on the role of the villainous Hans Gruber. Although film acting was not something that Rickman was accustomed to, his suggestions to change the role of Gruber in order to make it more like his vision were accepted by the filmmakers. This movie proved his ability to artfully create his own characters.
After "Die Hard," Rickman acted in a collection of films before accepting the role of Professor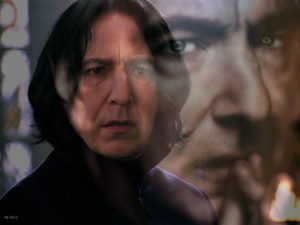 Snape. J.K. Rowling, author of the "Harry Potter" series, knew from the beginning that Rickman was the only person she wanted to play Snape. Soon after his death, it was released that Rowling had given Rickman secret information early on in the filming process, advice that helped the actor to fully understand and appreciate his role.
It was revealed that this secret involves the meaning behind Snape's most famous line of "Always," one that is recited by and tattooed on avid "Harry Potter" fans around the world. Rowling informed Rickman that his line, "Always," refers to the undying love that Snape had for Harry's mother, Lily. This one word helped Rickman to see that Snape is not entirely the harsh character that he is made out to be.
After his death many of the actors and other members of the film industry who had worked with Rickman came out to speak fondly of the beloved actor. "It might surprise some people to learn that contrary to some of the sterner (or downright scary) characters he played, Alan was extremely kind, generous, self-deprecating and funny," noted Daniel Radcliffe, who played the character of Harry Potter. Radcliffe also spoke of Rickman's famously double-bass voice. "I remember being so intimidated by him when we worked together…because he had such a powerful and commanding presence. And that voice! Oh, that voice…"
Rickman was involved with many other movies during his time filming "Harry Potter," one of the most well-known being "Love Actually". In this, he plays a married man who appears to be having an affair with his young, seductive coworker. His character is a bit slimy at times, but aspects of Rickman shine through in the good intentions he has towards his wife. Though their marriage is rocky, there is still a sense that he is not the horrible person that his actions make him out to be.
Off screen, Alan Rickman lived a very fulfilling life through his marriage to his wife Rima and his passion for the arts. "Harry Potter" fans and all those who have seen the greatness of Rickman's acting over the years will always miss his talent and spirit.
Feature Image: person/figment Photo, Courtesy of Flickr URL