Spring has finally sprung and so have the light, fruity flavors of the season! Looking for some sweet end of the school year party desserts or just craving a treat? Try these quick and easy recipes with two of the spring's most beloved flavors: strawberry and lemon.
Lemon Cupcakes
You can't go wrong with lemon. It's light, seasonal, and an all-around people pleaser. This family recipe has all the luscious qualities of hard-to-bake lemon squares but is easy as pie to whip up! The whipped cream on top will take you back to old family picnics, and it would be an easy showstopper for any party or outdoor event.
Strawberry Lemonade
It seems that restaurants are catching on quick to this twist on the classic drink and it's not too surprising. The deep flavor of the strawberry balances out some of the tang from the lemonade that might not otherwise appeal to those with a sweet tooth. A guaranteed hit, this recipe is sure to leave you wanting more and more!
Recipes: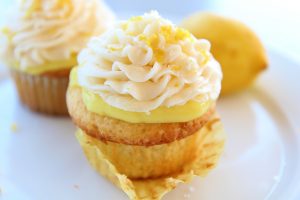 Lemon Cupcakes
1 package lemon cake mix
1 three-ounce box of lemon JELL-O
¾ cup vegetable oil
¾ cup water
1 tsp. lemon extract (optional)
4 eggs
Directions
Preheat oven to 350°. Place all ingredients in mixing bowl. Mix well with electric beater for four minutes. Pour batter into cupcake paper-lined tins. Bake for 20 minutes or until toothpick comes out clean. Top with a dollop of whipped cream.
Quick and Easy Strawberry Lemonade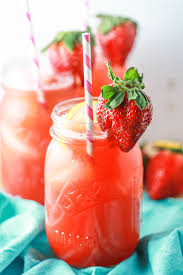 (16 ounce) can frozen lemonade
Fresh strawberries, 1 package from the grocery store works
Sugar (to taste)
Directions
– Prep can of lemonade as directed. (Make sure there is at least an inch of extra room in the pitcher to add the strawberries).
– Cut ends off the strawberries and place them in a blender; I like to leave a few behind so I can slice them up and add them into the lemonade for garnish.
– Pour in 2-3 cups of lemonade to the blender.
– Blend strawberries with the lemonade to desired consistency. Some like it chunky and others like it smooth.
– Add the blended strawberries and sugar (to taste) to the rest of the pitcher and stir well.
– This recipe works great for fresh raspberries and blackberries also!
Refrigerate and serve!