The following represents the opinion of the student reporter and does not represent the views of Loyola University Maryland, the Greyhound, or Loyola University's Department of Communication.
On college campuses, there is a disconnect in caring for undergraduate mental health, specifically the need to be flexible with days that students need to recover academically and socially. Students at Loyola University Maryland have experienced a variety of situations that have impacted their ability to navigate mental health both in and out of the classroom. From the COVID-19 pandemic impacting the Class of 2024 by overhauling their idea of college to the lingering confusion of how to integrate their social skills into a brand-new social group for the Class of 2027, the lack of a unified and relevant approach for students facing mental struggles has trickled into academic and extracurricular settings.
Two years ago, as Sophomore Class President of the Student Government Association (SGA), I developed an initiative alongside Jason Parcover, Director of the Counseling Center. The initiative aimed to designate two days of the semester as 'Mental Health Days.' The days would include school-sanctioned activities such as yoga, mindfulness discernment, and more to provide an active approach to mental recovery. The initiative was developed out of concern for classmates, especially since at the time the Class of 2024 had the lowest grade point average compared to other class years.
Two years later, there has been no movement or progress on the initiative. Parcover provided an update on the status.
"I am not aware of any more mental health day conversations for everyone. For some people, it's helpful, for others, it's not and it's counterproductive," Parcover shared. "The Counseling Center and Student Development has moved in a different direction to create more wellness programming," he said.
Parcover then shared a list of initiatives and supports being implemented in the coming weeks.
"A 'Fresh Check Day,' a fun engaging mental health fair with interactive tables where you learn more about mental health. Student groups have also volunteered to engage with students … we all benefit from a strong culture of care at Loyola and building and strengthening that culture is all of our responsibility," said Parcover.
This is a start in creating an engaged community in Loyola's mental health climate, but there also needs to be a compelling emphasis on how we as a community will tackle individualized solutions when it comes to not generalizing the health or harm of a student. 
Regarding SGA's attention to mental health efforts for students, the organization has pursued initiatives in the past with the Counseling Center and other campus partners. 
SGA's mission statement states, "We are committed to addressing and acknowledging the interests and concerns of all individuals within the Loyola Community," focusing also on the concerns of students who are unable to adjust mentally to their academics and obligations. Newly appointed Associate Director of Student Well-Being, Aidan Hunter '24, speaks to the focuses at hand under his direction.
"What we are trying to do is create new ways to bring a sense of community into Loyola, novel ways that haven't been tried before, that I have been a part of in my high school," Hunter shared. "So, we're trying to implement this new program […] and the goal is to not only work alongside the Counseling Center, but alongside various clubs on campus and other organizations, both student-run and administratively run."
The program has not been announced yet but may be what the student body needs with the promise of collaboration amongst all groups.
When asked about the mental health days initiative, Hunter noted the lack of movement on this project along with the barriers in achieving this large-scale goal.

"In regard to mental health days, that really hasn't come up in conversation… When you try to take initiative on something very big like that, it takes a while to get through bureaucratic levels of administration," he said.
While "bureaucratic levels of administration" are a barrier that has been difficult to permeate, there has been a vocalized call to action from student leaders in the past and present to improve mental health support. This includes myself, as I also discussed the initiative with members of the university's administration back in the 2021-2022 year.
Student Caroline French '24, shared her experience of balancing her social life and work obligations. French is an off-campus, full-time student majoring in Psychology.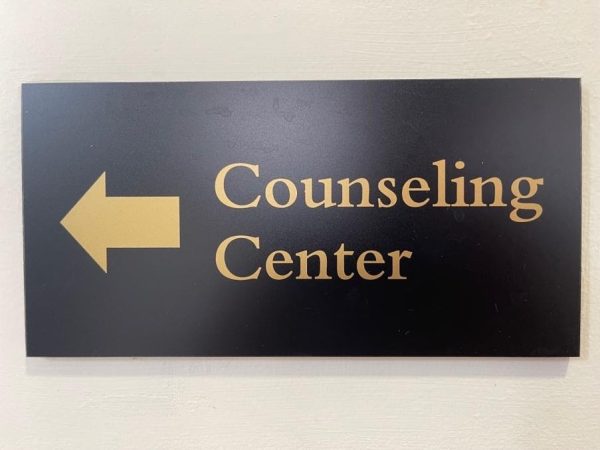 "Coming in here, it was definitely difficult because specifically we didn't get to come here for a semester, and all my friends did," French expressed. "Through that quick change going from virtual completely to virtual and then having some in-person, that was kind of weird…  doing those exams, and being present, it was more difficult for me to get back into."
French noted that the shift from virtual to hybrid to fully in-person classes was fast-paced when it came to engaging with course material.
Currently, Loyola does not offer specific accommodations for taking a day off class, aside from providing a 'Self-Care Note' provided by Student Health and Education Services, of which many students are unaware. The note's purpose is to provide an explanation for "a self-limiting illness and [the student] needs to miss an event, class, or activity." Students also have the option to take an Academic Leave of Absence for a specified period through the Office of Undergraduate Studies. Three-credit courses that meet an average of two times a week are allowed to miss at least five class sessions. However, this policy varies based on the number of credits the course is worth and the number of times the class meets.
French also indicated that her experience in balancing academics and how her mental health varies from her peers on different paths.
"Because I'm a Psychology major, most of my professors are pretty well-versed in the mental health field … if you need a mental health day, that's totally valid. Whereas like some of my other friends who might be Political Science majors, Education majors, I don't know if they get that same kind of accommodation," she said.
While French is one of approximately 4,000 undergraduate students at Loyola, she emphasizes a general lack of support for isolated mental health situations that could only require a day or two of absences.
As a Political Science student myself, there has been a mixture of responses when I have asked for leniency in assignments or deadlines that could not be met due to mental health or extenuating circumstances. It seems as if the willingness to provide an unofficial mental health day varies by academic department or professor.
The upcoming wellness programming sponsored by the Counseling Center, Student Government Association, and other campus departments is a short-term solution and needs to focus on a long-term plan for community-building through mental health awareness. While mental health wellness does not look the same for all, there needs to be a redefining of how professors, staff, faculty, and student leaders approach their methods of care for students. There must be consideration of the ethics and accommodations for mental care in and out of the classroom, even if that means adapting curriculum and requirements to be more flexible around a plan of care for students.