2016 NBA Hall of Fame Inductees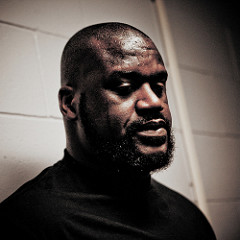 Photo courtesy of kris krüg via Flickr.com
Three great basketball players, each impacting the game in three very different ways. On Feb. 12 , the Naismith Memorial Basketball Hall of Fame announced that Shaquille O'Neal, Yao Ming, and Allen Iverson will headline the Hall of Fame finalists. Although retired at different points in their lives, Shaq & Yao Ming become eligible because of the Hall of Fame's recent decision to reduce the waiting time from five years to four . As for Allen Iverson, the Hall of Fame decided to "forget" that he went to play overseas for 10 professional games in Turkey. Because of that, he became eligible.  With all the pieces coming together, these three Hall of Famers will be immortalized in basketball history forever.
Shaquille O'Neal    
No one can deny Shaquille O'Neal's greatness. An ever dominant figure since his college days at Louisiana State University, he was drafted to the Orlando Magic with the first overall pick in the 1992 NBA Draft. At the time, the Magic was a new team that was just recently added to the NBA. With the emergence of O'Neal and then Penny Hardaway, the Magic made great strides and reached the NBA finals in the 1994-1995 season (just over two years after O'Neal was drafted).
Although they lost to the Houston Rockets, and eventually got dismantled by Michael Jordan and the Chicago Bulls the next season (95-96), no one can discredit the Magic for the run they had. O'Neal and Hardaway turned the Orlando Magic from a 21-61 team to a 60-22 record in four short seasons. That's pretty impressive.
After becoming a free agent, O'Neal went to the Los Angeles Lakers in which he won three straight championships alongside Kobe Bryant. Because of disagreements between Bryant and O'Neal (Kobe disliked O'Neal's easygoing attitude and work-ethic), O'Neal transferred to the Miami Heat. He won his last ring with them in 2006 with Dwayne Wade.
One can wonder about the countless rings he and Bryant could have had if they stayed together. One of the most dominant figures in NBA history, he  was an overpowering low post player that dominated the paint. His physical frame gave him a huge advantage. His only weakness was his free throw shooting, but that doesn't erase the fact that he ranks seventh all-time in points scored. If he made over half his free throws, he could have reached all-time points leader Kareem Adbul-Jabbar.
Yao Ming  
As for Yao Ming, he was a Chinese professional basketball player who played for the Shanghai Sharks of the Chinese Basketball Association as well as the Houston Rockets in the NBA. Ming played not only for  Houston Rockets fans in America, but also for the thousands to millions of Asian-American fans and viewers all over the world. More people around the world watched his games than Americans watch the SuperBowl.
Everyone thinks of Michael Jordan's effect and impact on the NBA and on other countries, especially during the Olympic games. However, Ming had an even greater impact: he globalized the sport and opened the gates by challenging the stereotypes that many people had toward Asians.
"We [Asians] were supposed to be just bookworms and the last guy picks for teams. Seeing Yao, someone who looked like us who was making it big in the NBA, we all gravitated toward it." Jeremy Lin  said.
Ming was the face of China. Every play, every game, every comment that came out of his mouth was scrutinized. Despite that, he handled it very well based on his great personality. He paved the way for prolific players such as Lin to shine in the NBA.
Allen Iverson  
Finally, Allen Iverson, or "AI".  Controversial because of the way he dressed and spoke, most casual fans remember him because of the "rant" in which Iverson constantly talked about "practice" after a playoff game.  As well as that, Iverson has become meme-like, in which the picture of him stepping over Tyronn Lue  after crossing him up  has become recently popular.
I looked up to Allen Iverson growing up. He was raw, unfiltered, and his style of play was relentless. For him to even squeak one game against the Los Angeles Lakers in the 2001 NBA Finals says something. That was the only game the Lakers lost in the postseason/playoff run—no other team could touch them. Everyone growing up wanted to be just like Iverson. I remember wearing headbands and the "sleeve."
Iverson at first wore a sleeve on his arm because of a medical issue  with his elbow, but it later turned into a fashion accessory. Nowadays, a lot of NBA players wear a sleeve or headband. The way Russell Westbrook  dresses most reminds of me of the outfits Iverson wore during his days: different, experimental, and expressive. Likewise, Iverson was always in "attack-mode," similar to the way Westbrook plays. In the words of Iverson, his impact on basketball is best described as "playing every game like it's your last and giving everything you got."
These three iconic basketball players paved the way for so many players in the NBA today. With their dedication to the game and their skill on the court, they introduced new audiences to the NBA. And because of these things, O'Neal, Ming, and Iverson deserve to be honored with an accomplishment as tremendous as induction into the Naismith Memorial Basketball Hall of Fame
View Comments (1)
Your donation will support the student journalists of Loyola University Maryland. Your contribution will allow us to purchase equipment and cover our annual website hosting costs.