If you find yourself stuck at home this spring break and are bummed that your friends are off on a variety of adventures, show them who's boss and make your own fun. Remember: a low key, relaxing spring break can be just as good, if not better, than a wild and crazy one.
Read, read and read some more:
No college student truly has time to sit down and enjoy a good book, and if you do, I both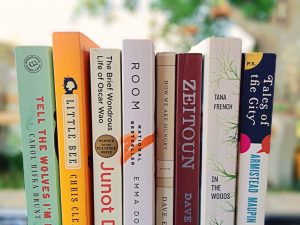 applaud and envy you. Spring break at home is the ideal time to catch up on any reading that you've missed out on. Whether you've had your sights set on tackling one particular book, or you never got around to finishing that novel that you once started, now is your chance. Or, if reading isn't really your thing, pick up a comic book or even a magazine. Just get your mind going and take your eyes off of a laptop, phone or TV screen for awhile.
Pamper yourself:
Forget about your friends who are off on cruises or lounging on beaches, spoil yourself. Pay a visit to a day spa and treat yourself to a massage, manicure, pedicure, facial or all of the above. Think about all of the money you've saved by not traveling during break, and use some of this dough to take advantage of a little "me" time.
Day trip:
Find a friend who's stuck at home just like you and go for a drive. Visit a part of town you've never had the chance to venture to, or take a drive to one of your favorite nearby places, like the coffee shop down the street. Being "stuck at home" for spring break doesn't mean you're imprisoned in your house, so get out and explore a little bit. Some small towns are great for strolling through streets, checking out unique shops, or just grabbing a bite to eat.
Have a movie marathon:
"Harry Potter," "Star Wars," Disney movies, '80s rom-coms…the possibilities are endless. Whatever your taste is, set aside a day to curl up on your couch, eat copious amounts of popcorn, and indulge in your favorite movies. Whether you watch alone, with your dog or with one of your friends, you're bound to have a good day. Side note: movie marathons were made for rainy days. If the weather forecast looks less than ideal on a specific day during your time at home, save the movie marathon until then.
Embrace your inner chef: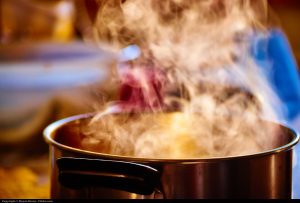 Whip up one of those amazing-looking recipes that seem to be invading your Facebook newsfeed. You know, the ones that make really crazy dishes look simple. While you may have been too busy and unprepared to attempt one at school, home is the perfect place to round up the ingredients and get cooking or baking. Just think, if you find one recipe you can perfect, you can bring your expertise back to school and impress all of your friends. Besides, who doesn't love a good meal?
When all else fails, there's always Netflix:
I know you've been a very responsible, hard working student over the past month, and clearly have had no time to catch up on all of your Netflix binge watching, right? When you've run out of things to do, or simply feel like embracing your lazy lifestyle, Netflix will act as the key to your heart. Catch up on the show you still haven't finished, or start a new one that you've been dying to see. The new series, "Fuller House", is being released on Feb. 26…just saying.
Feature Image: espensorvik Photo, Courtesy of Flickr URL