"Artists have inspired us in endless ways and have been with us through stages in our lives. We've made memories with them. So when they die, a part of us dies" – Unknown.
Fans around the world are heartbroken over the recent passing of two music legends, David Bowie and Glenn Frey, rock stars whose contributions to the music industry are completely unprecedented. Although they may be gone, the impact that they've had on music, and the world in general, is far too great to be forgotten.
"Look up here, I'm in Heaven," Bowie sings in "Lazarus," a recently released song from his 25th studio album, "Blackstar." On Jan. 10, just two days after celebrating his 69th birthday, Bowie passed away in Manhattan after battling liver cancer for 18 months. Heartbroken fans across the country showed their admiration for the rock-n-roll icon by adorning the outside of his Manhattan apartment and Hollywood Walk of Fame star with flowers, candles, and handwritten letters.
Bowie, born David Jones, changed his name in 1965 to avoid being mistaken for singer Davy Jones of the popular band The Monkees. For years, the singer-songwriter struggled to become successful. It was not until the late 1960s when he finally had his breakout moment, when his song "Space Oddity," appeared in the film "Love You till Tuesday."
Bowie was the epitome of a trendsetter in every way possible, and it was his unique style, beliefs and lyrics that caught the attention of audiences worldwide. In 1972, Bowie released "Ziggy Stardust," not only an album, but also a persona that Bowie had created.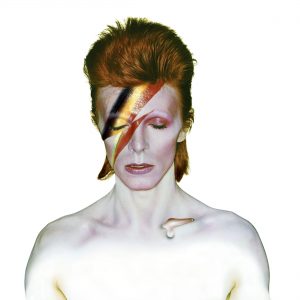 Ziggy Stardust was one of several characters that Bowie created over the years in order to prove a bigger point. Ziggy Stardust was one of such characters – Ziggy made "weird" seem cool and "extreme" look acceptable. Bowie's unique, sci-fi character inspired fans to express themselves without embarrassment or insecurity.
Bowie was the extreme master of music. His ever-changing sound and iconic performances were simply unparalleled and set the stage for musicians to come. Through his meaningful lyrics, Bowie always made a statement, whether it was about gender, fame, or destruction. In 1996, Bowie achieved rock star status when he was officially inducted into the Rock and Roll Hall of Fame.
Just eight days after the passing of Bowie, it was announced that Glenn Frey, co-founder and guitarist of the band the Eagles, passed away at the age of 67 due to many complications with arthritis, colitis, and pneumonia. Alongside bandmate Don Henley, Frey was one of the lead vocals of the rock group. His one-of-a-kind voice can be heard in hits such as "Tequila Sunrise," "Heartache Tonight," and "Take it Easy." Together, Frey and Henley made up one of rock-n-roll's favorite songwriting duos.
"Glenn was the one who started it all," recalls Henley in a statement made to Entertainment Tonight (ET) on Monday, Jan. 18. "The bond we forged 45 years ago was never broken, even during the 14 years that the Eagles were dissolved. We were two young men who made the pilgrimage to Los Angeles with the same dream: to make our mark in the music industry […] We built something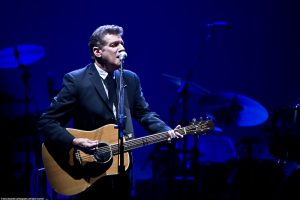 that has lasted longer than anyone could have dreamed."
Together, this tag team created some of the Eagles' greatest masterpieces, such as "Hotel California" and "Desperado." With Frey's help, the group's album, "Their Greatest Hits 1971-1975," quickly became one of the biggest selling records of all time. This major accomplishment, along with numerous others, earned Frey and the Eagles an official induction into the Rock and Roll Hall of Fame in 1998.
Bowie and Frey are two men who helped define the music industry as we know it today. Music fans everywhere will hope that their legacies live on, and their songs always be sung with pride.
Feature Image: Grauhase Photo, Courtesy of Flickr URL