Grab the tissues because Adele's long-awaited album, "25", is finally here and is as emotional as ever. This album will have you vicariously living through the British songstress' heartbreaks and triumphs. Of course, she wants you to listen with her, but it is going to come at a cost. "25" is not available for online streaming services such as Spotify or Apple Music. In order to listen, you have to go out and actually purchase a copy.
Just a couple months ago, we saw pop icon Taylor Swift mandate the same system for her album "1989." Swift's decision received major backlash, with critics arguing that she is simply looking for money. In a Wall Street Journal op-ed, Swift explained why she pulled her music from Spotify and now people believe Adele is doing so for similar reasons. Swift said that piracy and streaming have weakened the value of albums that artists have worked so tediously on.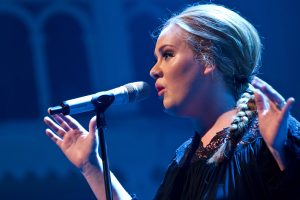 "Music is art, and art is important and rare. Important, rare things are valuable. Valuable things should be paid for," Swift claimed. With the recent decision to not stream "25" on any websites, some are claiming that Swift is to blame as she has arguably paved the way for the future distribution of music.
This is not the first time an Adele-Spotify debate has arose. She initially did not allow the service to stream her previous album, "21," because it would have only been available for paying subscribers.
"We love and respect Adele, as do her 24 million fans on Spotify," Spotify said Thursday in an emailed statement to the Boston Globe. "We hope that she will give those fans the opportunity to enjoy '25' on Spotify alongside '19' and '21' very soon."
Pandora, a music streaming service who has different rules than Spotify, will have access to "25" in the upcoming days. Here's the catch: Pandora does not offer as many songs as Spotify, meaning that it very well could not have all the tracks off of "25."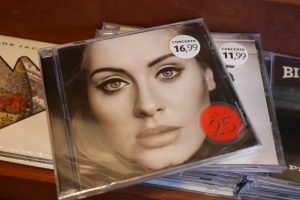 Adele and her record label, XL Recordings, are not worried about sales. Unlike Swift who attracts the younger generations, Adele's fans consist of music-lovers of all ages. Adele has the type of fans who will make the hike to BestBuy or Target to buy a physical copy of the album or download it through iTunes. Already, everyone's current favorite single, "Hello," has broken sales records. It is predicted that "25" will sell 2.5 million copies within its first week, setting record sales history.
But Adele does not need sales to prove her talent to the world. "25" provides hit after hit after hit, making it hard to pick a favorite. She portrays all of the emotions surrounding an ex through beautifully crafted lyrics. Each song is meant for singing loudly and with no shame.
I highly recommend listening to "25" if you have yet to do so. You can check out the latest video for "When We Were Young," one of Adele's latest singles, here.
Feature Image: Christopher Macsurak Photo, Courtesy of Flickr URL