Cherry Bomb by Tyler, the Creator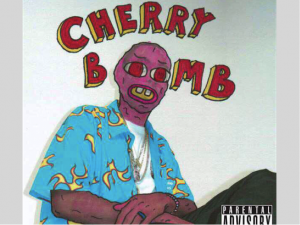 The latest artist with a "surprise release" is Tyler, the Creator, although he likes to say he just delayed when he told the world it was going to be released 2 days before. Because of its digital release, companies such as Target refused to sell it in stores. However, this didn't harm sales or the number of listeners as this album had over 5 million plays on Spotify in the first week. Much deserved, Cherry Bomb is without a doubt one of the most creative hip-hop albums of 2015. Always innovative, Tyler has put together great beats with interesting, humorous topics, making for a very diverse album. A few features include Kanye West, Lil Wayne, and Kali Uchis, and my personal favorite: Charlie Wilson. The guest appearances are a little unexpected as Tyler likes to use people within his label for features. This album is nothing but cool with a unique touch and unlike anything out right now.
 The Album About Nothing by Wale
Contrary to the title, Wale's album is definitely something to check out. What is considered his most personal project, Wale

succeeds again in giving his audience an album of great poetic music to vibe to. A lot of his album concentrates on Wale's relationship with women and other serious topics such as race, which contribute to the smooth beats heard through out. A few favorites include "The Need to Know" feat. SZA and "The Middle Finger", which are two different sounds, but contribute to this project, which revolves around finding his place in the rap world.
To Pimp a Butterfly by Kendrick Lamar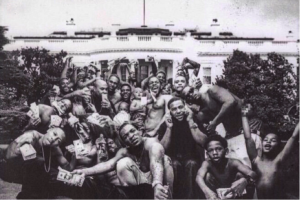 For those interested in the 'rawest' form of hip-hop, this album is definitely for you. Kendrick Lamar delivers an album that I'm sure will be talked about for a while. With topics such as society and his childhood, the emotions that this album will evict will definitely give you goose bumps. Tracks such as "The Blacker the Berry" and "These Walls" are a great listen. Aside from the verses, the beats are also amazing as he carefully samples a lot of old-school artists such as Marvin Gaye. What I like most about this album and Kendrick Lamar in general is the way in which he makes albums for its content and not for its radio play times. Every song is one with substance and not just a catchy beat. It can be considered a more old-fashioned project because of its ability to reward its listeners with thinking outside the box and about the world we live in today.