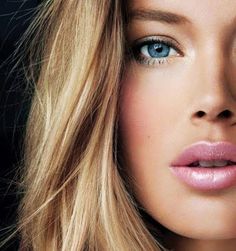 Are you a make-up fanatic, but hate paying high prices? Believe it or not, there is great quality make-up that may be purchased in convenient stores such as CVS or Walgreens. In addition, not only is the quality exceptional, but the prices are reasonable as well. As a make-up artist, there are several reasons I choose to purchase my makeup at a drug store: First, and the most obvious, the prices are significantly lower than prices of a MAC Cosmetic Store, Sephora, Ulta, or any other store that sells more expensive brands of beauty tools. Second, I wear make-up everyday, causing me to run-out of supply quickly. Finding quality, low-priced make-up allows for wearing make-up to be much more affordable and enjoyable, especially knowing that my bank account is not fumbling due to my beauty expenses. Third, if you do your research, you can find out what the best brands are to buy from a drug store.
Personally, I watch how-to Youtube videos, specifically by make-up artist Nicole Guerriero, who teaches women how to get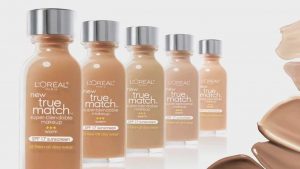 the results we have always been looking for. Her videos are inspiring and extremely helpful because not only does she teach through her videos, she also exposes what products she uses, which is usually a mixture between drug-store brands and expensive name brands, such as MAC. I learned how to be a make-up artist through her videos. If you are interested in learning how-to properly apply your make-up, I certainly recommend watching her Youtube videos.
By now you must be thinking, why would I need make-up? Summer is almost here! But, the summer heat shouldn't make you shy of fixing yourself up! If you love wearing make-up but you don't want to look like a 'greasy-mess' due to the summer heat, I recommend L'oreal True Match. This foundation comes in either liquid or powder form, allowing the product to be used by women with either oily, combination, or dry skin. The foundation also comes in numerous shades, accommodating all skin types. I have been using the liquid L'oreal True Match for about three years and it is a foundation I wear everyday, either to class or during a night-on-the-town. It is a light, watery texture, making it easier to apply and feeling light on the skin. It is a perfect foundation for an every-day routine, giving coverage and flawless results. So ladies, what do you say? Give it a shot!