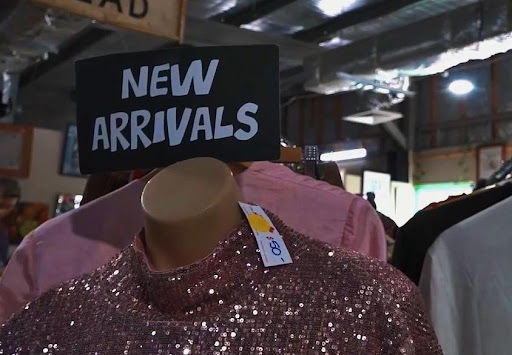 Thrifting has been a way to shop more sustainably, affordably, and a way to have more fun while shopping for clothes. For Generation Z, there has been a rise in thrifting as a trend. Because of this, is thrifting becoming gentrified? 
Gi Rosa '24, an avid thrifter, buys anything he can secondhand.  
"It's cheaper than buying new, easier to find pieces that fit me, and better for the planet. I also prefer pre-worn items because I like when things have a history. When I buy new, pieces feel a bit soulless, but when I buy second hand, I get to imagine the person who owned it before me," Rosa said.
At times, thrifting goes beyond that retro or fashionable look so many are after, and has been helping to reduce the impact of fast fashion waste. Gen Z turns to thrifting to save money when buying clothes and other goods, but low-income communities have been using thrifting for the same reasons before it became a trend.
The rise in thrifting began as a way to combat the fast fashion industry and act as a way to reduce fashion waste. According to the Center for Biological Diversity, fast fashion production contributes 10% of global carbon dioxide emissions with a 400% increase in global consumption in the last 20 years. 
Syd Cordero '24, another member of Gen Z and an experienced thrifter, enjoys the activity not only for fun, but for its other impacts as well.
"It allows me to find unique, one-of-a-kind pieces that I wouldn't usually come across in traditional stores. It's also an eco-friendly way to shop and oftentimes it's more budget friendly," Cordero said. 
With these great aspects of thrifting, Cordero also spoke to the rise of thrifting as a trend.
"Thrifting has definitely become a trend and I think it's because people have become more aware of sustainability and environmental trends, as well as a cheaper option for shopping," she said.
Rosa also commented on the phenomenon, discussing the change in attitude towards thrifting. 
"Thrifting used to be pretty stigmatized, a symbol of poverty. When I was a kid, it was something you'd feel embarrassed to do. Now, though, a lot of people do it. I guess maybe because it's cheaper than buying new? Especially if you find name brands," he said.
According to ThredUp's Annual Resale Report for last year, secondhand shopping is becoming a global phenomenon, expected to grow 127% by 2026. 
"A lot of social media influencers post their unique finds on their platform and that has definitely contributed to its popularity," Cordero said.
Social media platforms like TikTok have contributed to the rise of thrifting as a trend, rather than a means of survival, which has negatively impacted low-income communities. 
Because of the high demand, many thrift stores have begun to raise prices. Low-income communities have felt the effects. High demand combined with a low supply gives way to inflation. The people who can afford price increases are not the demographic facing the consequences. 
The Berkeley Economic Review dove deeper into the controversy of thrifting as a trend, exploring its historical context and where it is today.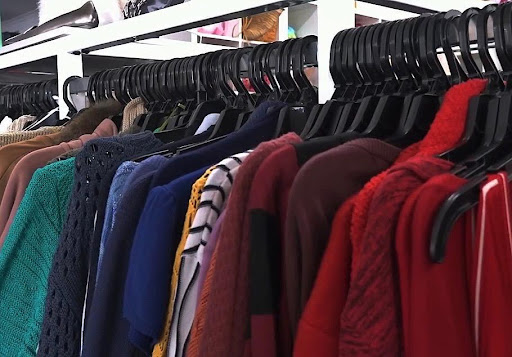 "The rising popularity of thrifting among more wealthy consumers as an alternative to buying from sustainable and ethical fashion brands reduces the already limited options available to low-income communities when it comes to clothing," the Review said. 
Aniaya Jones '24, also enjoys thrifting to find clothes and older books that might not be in stores. However, Jones also discussed how the community might be impacted by the rapid rise in thrifting.
"I do think that the community can be impacted by the rise in prices. Some people are better off than others… by only shopping because it is a trend and not donating back, sources may run out and people who may depend on items from thrift stores are disadvantaged," Jones said.
In Rosa's experience, the rise in prices has already impacted individuals in his own life. 
"I know a lot of people who cannot afford to buy new clothing and have relied on the charity of family and others as well as the cheap prices of thrift stores to keep themselves clothed and dignified and warm. With the higher prices, they definitely can't rely on thrift stores for themselves or their families for cheap clothing as much as they used to. To think of them encountering this new problem among the ones they're already facing… it's frustrating," he said. 
Thrifting has gained a reputation for being both positive and negative. On one hand, it helps the environment and fights the fast fashion industry, but on another, communities are feeling the strain of the rising prices. 
"I think it's both positive and negative. People don't need to feel ashamed for buying second hand. People can divert clothes from landfills and avoid contributing to the toxic pollution and overwhelming waste created by fast fashion. There's still that weird, consumerist trend of fashion 'hauls' that almost defeats the purpose of sustainable fashion," Rosa said.
Jones also weighed in on thrifting's dual impact.  
"It could give others a cheaper way to purchase things like clothes, toys, and furniture. But this could lead to sources running out due to others shopping massively and not donating other things back and prices may rise," she said.
It is important to consider all the ways thrifting impacts the community, especially those who depend on the affordable prices. 
Thrifting's double-edged impact can be difficult to balance, but it is crucial to be mindful when thrifting. Rosa explained how to tackle this conflicting issue.
"I think people should be more careful and considerate about their purchasing habits, especially regarding fashion. Buying secondhand is good for sure, but buying in excess and without thought is bad," Rosa said.