The following represents the opinion of the student reporter and does not represent the views of Loyola University Maryland, the Greyhound, or Loyola University's Department of Communication.
The '90s and early 2000s fashion trends are making a comeback on Loyola's Campus. Low-rise jeans, claw clips, scrunchies, baby tees, and velvet have been seen on shelves and racks in stores increasingly often. But how do people feel about the return of these trends?
Tiffany Reich, store director at the Towson Town Center, says she has noticed the shopping center adding more '90s styles to the racks.
 "Definitely the straight jean, we have the '90s straight jeans that come in multiple different washes and fits. It is really just your classic jean, fitted through the hip and thigh and then it just goes straight down," she said. 
She has also noticed crop tops, maxi skirts, and slip dresses going onto the racks as well. According to Master Class, a fashion-focused website, many of these styles are coming back because they are simple yet effective.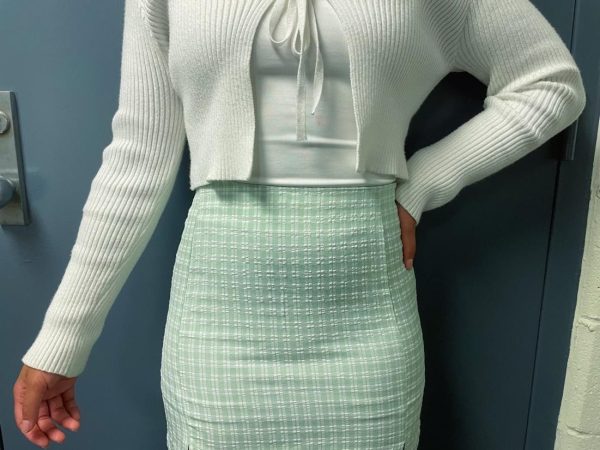 One piece of advice Reich has for college students is, "When it comes to fashion, you really need to feel comfortable and confident in whatever you're wearing and not just following the trends. Because then your true self doesn't shine through if you're just following something you saw on Instagram."
Elizabeth Zuzarte '24 spoke about fashion trends she's noticed around Loyola's campus. 
"In the last four years that I have been here at Loyola, I have definitely seen a shift in fashion. I think that obviously has to do with the older students leaving and younger students coming in. Definitely late '90s into the early 2000s, a lot of baggier jeans, I would say smaller tops," she said.
In the late '90s, there was a shift in baby tees and wide pants that were so baggy they needed belts to stay up. 
Another trend Zuzarte noticed was that "Those who were in college during that time are starting to give those clothes to thrift stores, and thrifting is a very big thing at our age right now, so it feels as if we keep buying clothes from that time."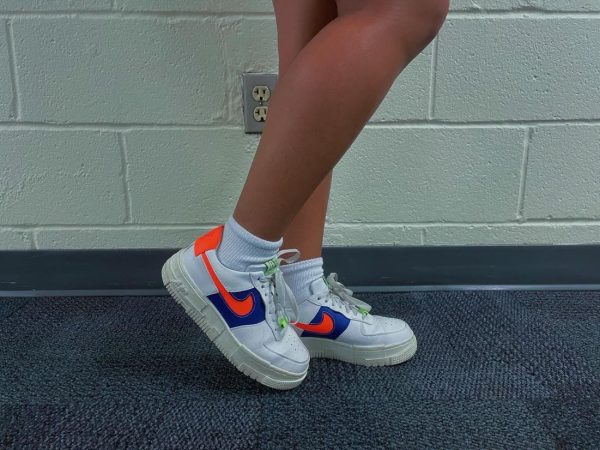 According to an Instagram survey with 20 respondents, 84% of Loyola students noticed a '90s fashion trend making a comeback on campus. The most prevalent trends are low-rise pants, small crop tops, claw clips, bootcut jeans, and cargo pants. 
However, not everyone is a fan of those styles. Some styles students do not want to see come back are velvet, low-rise jeans, jeans under dresses, and multi-patterned outfits. Luckily, when we see trends starting to resurface, the public gets to pick and choose which trends they are comfortable leaving in the past.