Local Bar Owner Shocked to Learn Patrons Are Underage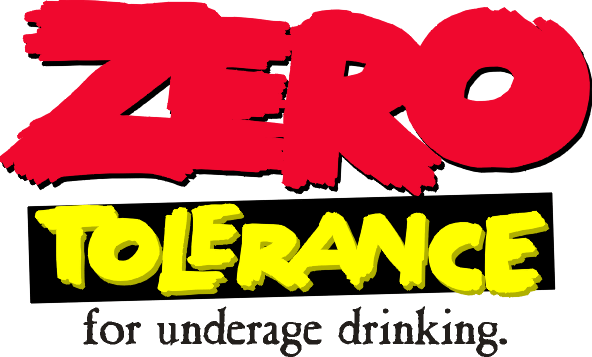 The owner of a local bar, Least Favorite's Pub, otherwise known as "Graig's", was shocked when he discovered that many patrons of his fine establishment were not actually of legal drinking age.  The owner, who surprisingly is not named Graig as many would think, recently stated, "My security strives to ensure no person under the age of twenty-one enters my establishment. We believe the drinking age is set in place for a reason and I find it hard to believe anyone who is not twenty-one is capable of getting in." He is further quoted as saying, "My security has been strictly trained in determining  illegal forms of identification… I am truly shocked to hear that underage students have been attending my establishment." Nonetheless, the establishment is known as the spot to draw in the masses who are below the legal drinking age.
The owner cited the ambiance of his establishment as a reason for potentially attracti
ng drawing people under the legal drinking age. For those who have yet to attend the establishment, it is one that literally bleeds high society. The high quality begins as one enters, as velvet ropes lead patrons to the door. Also, the establishment has an aroma unlike any other. When you walk in, it hits you like a brick wall of the finest perfumes and colognes. Furthermore, the dim lighting provided by candles adds an aristocratic feel. While visibility may be poor inside, people comment that it still feels very high quality. In addition, when one walks in, a luxurious bar crafted of the most luxurious timbers greets them and is staffed with the most highly trained bartenders.
Least Favorite's is also known for its large stage, staffed by professional DJs every night. The establishment has even been known to host celebrity DJs on occasion, most students remember when Avicii dropped by last year. Only a bar of such high class could host celebrities of this stature. This high-class mentality can even be seen with the establishment's outdoor seating area. A small, yet fully stocked bar is tucked away in the corner while large, comfortable chairs are spread throughout the patio. Perhaps the nicest aspect of this outdoor area is the ever-burning fire pit that can be found at the center. In addition, Favorite's serves the highest quality cigars, at no cost, for all customers to simply enjoy.
Patrons also frequently comment on the great, clean nature of the bathroom facilities. One patron commented on how the facilities never had a line, were always fully stocked, and were cleaned frequently. One college-aged patron stated, "I really like that I can walk into a marble-lined bathroom, you just don't see that a lot. Plus, it is always so clean. I never feel uncomfortable using the bathroom here." Perhaps the best quality of the establishment, however, is that it is extremely spacious. Patrons often comment that they never feel crowded or that their personal space is being invaded. The hefty size of the establishment allows for plenty of room to walk and socialize. Even when the bar is "at capacity" it still feels like there is  an endless amount of  space.
The establishment also only serves the finest liquors and imports.  Pinnacle, Natural Light, and Burnett's would never be served here. Instead, patrons choose from a wide range of top-shelf liquors, imported beers, and perfectly aged wines. Least Favorite's even recently became a microbrewery, creating its own high quality beers in-house.
On top of that, the establishment is known for its world-renowned food. Prepared fresh daily in the establishment's state-of-the-art kitchen, the menu ranges from Filet Mignon to Foie Gros. All of the food follows a farm-to-table regiment, is organic and is of the highest quality.
In regards to the issue of underage patrons, the owner plans to up his security presence. He stated, however, "You can't blame them for wanting to come here. The establishment is of such high prestige that it is appealing to all." Yes, the establishment is truly inviting to all. It is more than just a bar; it is a social experience. With all that in mind, it comes as little surprise that Least Favorite's Pub's motto is "Good Friend's, Good Food."
Leave a Comment