Loyola Introduces the New Diversity-Justice Core Requirement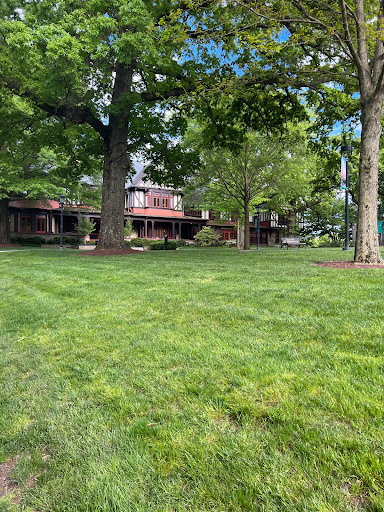 Loyola University Maryland faculty members have been researching ways to increase the Diversity Core requirements for the University and its students. Loyola University is a Jesuit Liberal Arts College that incorporates a deep core curriculum for its students to gain a diverse depth of knowledge. After student polls and long intense Senate meetings between the University and the Student Government Association, increasing the diversity core requirement was approved and will affect all new Loyola Students. 
For the past several semesters, SGA and University Faculty has held multiple meetings to discuss the installation of a new Diversity Core, known as the Diversity-Justice core, extending the current requirement for students. The process to research and develop a way for the university to implement this Core has taken several years and was recently approved by the SGA Senate. A professor involved in the motion, Dr. Marianna Carlucci, said that change is inspired by the University's goals.
"Our goal is to make sure that every student on campus, regardless of your major, is able to deeply think about what Loyola wants its students to take away. These takeaways include diversity, justice and service, which can depend on your field of study," Carlucci said.
Loyola incoming students for the 2023-24 academic year will be the first new class of students required by the University to complete the new Diversity-Justice Core. Over the course of the next few academic years, beginning in the 2023-24 year, one Diversity-Justice class will be added to the core until Loyola can obtain three Diversity classes for students to complete in the core curriculum, between the 2026-28 academic years. The University's Jesuit Core values promote diversity and justice for its students to learn and understand, bringing what they learn and applying this to life after Loyola. 
Theology and Messina professor, Dr. Matthew Moser, said, "One of the distinctives of a Loyola education is our emphasis on the interplay between diversity and justice. By expanding the scope of the Diversity requirement, Loyola is showing that a Jesuit education is more than career preparation; it is about becoming well-formed people who will act with integrity, compassion, and care toward all people as they work for justice in our world. As I see it, expanding the Diversity requirement can be an important way of helping students live out the words of Micah 6:8 to 'do justice, love mercy, and walk humbly with God.'"
Loyola's new Diversity-Justice Core will allow students to be open-minded when it comes to the University's Core Jesuit values. According to Carlucci, students' minds will be opened to a breath of new knowledge and way of thinking.
"This Core is the ultimate tool for Loyola students to have and take away from the classroom. This Diversity-Justice topic allows students to have these topics of discussion in the classroom before having to have these conversations in the real world," Carlucci said.
Adding to the core requirements, students will be able to take Diversity-Justice classes within their major and minor. The University will allow Academic Departments to incorporate Diversity and Justice into their curriculums. This allows the classroom to become more inclusive and diverse for students. 
Finance major and marketing minor, Peter Hiltz '23 said, "I believe this new core will allow me in my major to be opened up to a different view of finance. Instead of studying one view of markets, I will be able to study and look at the global market." 
All current Loyola students will not be affected by the changes made to the Diversity requirement. The University plans to add the Diversity-Justice Core to future classrooms across all majors and minors. 
Leave a Comment