Celebrating the Past at 2023 Loyola Alumni Weekend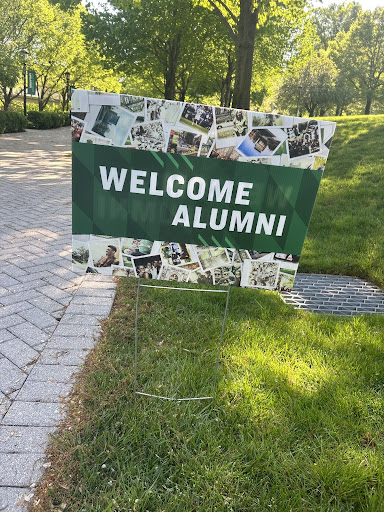 Loyola University Maryland was lively with alumni, families and current students on the weekend of April 21-23, 2023. The sunny weather welcomed past students, their friends and families to revisit their college lives with over 10 events throughout the weekend. This included   Sunday Mass, a 50th Reunion Class Dinner and Milestone Class Cocktails. 
The Office of Alumni Engagement welcomed over 800 alumni for the weekend.
"We start planning for alumni weekend a year out. Alumni Weekend always was the first weekend in June, but we found that by holding it in June, all the students and most of the faculty were gone. The dining halls weren't open, the Starbucks wasn't open. There were no games or events, so the campus was really quiet, and it just wasn't the same experience they once had, and so last year we moved it to April," Colleen Riopko, Assistant Vice President of Advancement, and graduate of the class of 2002 said. This new update to the traditional weekend allows alumni and students to be together on campus.
"Alumni like to see the students. In the Alumni office, we feel very strongly that students should see the alumni. Just so they know that there is so much more to come after they graduate."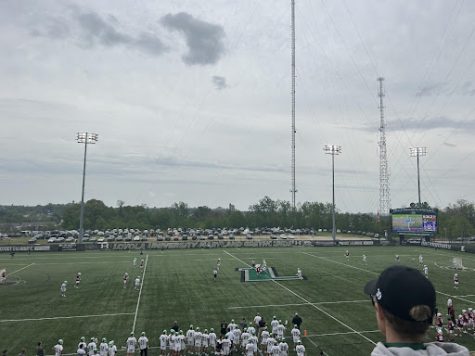 One of the most popular events this weekend was the Loyola Men's Lacrosse team's last home game. This was preceded by the Men and Women's Lacrosse Doubleheader and Tailgate, which brought out a large crowd of alumni. 
"I'm excited to be at this lacrosse game because sports are the heartbeat of the school. Everybody participates no matter what you're studying or what you're into, so it's great to have something that brings the students together. We've always really enjoyed it and we're really excited to be back," Kayla DeFreitas '17 said.
Alumni weekend is also a time for former students to reminisce on how their alma mater has changed since they were students. James Hughes '09, remembers going to home games back on campus before the Ridley Athletic Center even existed. 
"We would roll out of our dorms and walk out to the field. Alumni Weekend is a great time for us to come back and relive those glory days," Hughes said. Besides the sporting events, this weekend was a great excuse for former students to revisit Baltimore. 
"It's always a good excuse to stay in the Inner Harbor and reminisce. It's a great opportunity to stay in a city we loved and lived in for four years," Allyson Dragonette '17 said. Riopko said it's always fun to see Greyhound pride throughout Alumni Weekend.
"We like to show that you might be on campus for four years, but you're a Greyhound forever."
Leave a Comment