Get to Know Your Class Presidents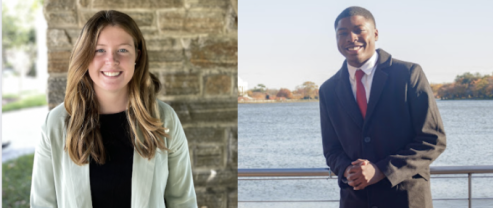 Since SGA student elections have closed, the new SGA class presidents have been working hard to create future goals for what each hopes to accomplish in the next academic year. The Greyhound spoke with each class president about their goals for the upcoming year. 
Class of 2026 President—Kavon Burley
Kavon Burley, a rising sophomore at Loyola, is excited to represent the class of 2026 as class president. Previously, Burley served as an SGA Senate member but decided to take on a larger role for the new school year. 
"There was a lack of communication from the previous president with the entire student body, and I feel like the job of the president is to represent the entire student body regardless of who they may be. I feel like that is what drove me to run—just the overall lack of representation that is in SGA for a few different groups," Burley said.
In the upcoming year, Burley is looking forward to uniting the class of 2026 SGA members, as he is focused on inclusion and unity among the class. 
"I want to encourage people of color and more groups on campus to become involved in student government. I want to make sure student government has positions available for everyone at our school," Burley said.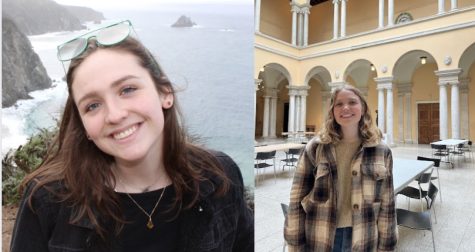 Class of 2025 President—Genna Quinn and Kate McCormick
Because of a new policy change within SGA, Loyola class of 2025 members Genna Quinn and Kate McCormick will be sharing the position of class president and going abroad for opposite semesters next year.
 McCormick will be serving as the fall semester president and Quinn will serve as president during the spring semester. 
"Sharing the position and spending the fall semester in Rome, Italy will definitely impact how we plan for next year and our overall goals. Kate and I are close friends and very excited to collaborate with each other throughout the summer to establish clear goals," Quinn said. McCormick echoed similar thoughts.
"We're going to have two different assemblies, and we're still going to keep in touch. Anything I'm working on I will communicate with Genna and keep her updated with SGA and overall keep her in the loop," McCormick said. 
Although two different presidents, both McCormick and Quinn have similar goals for the class of 2025. 
"I'm excited to work with my soon-to-be elected class of 2025 assembly for the spring semester and to create a team dynamic that allows us to all use our individual skills and talents for the benefit of the team. I hope to increase communication and campus involvement from our class and to do so across seas – making all 2025 students feel involved and with their voice heard – even from many, many miles away," Quinn said.
"Internally with my assembly, I want to get to know every person better and create a friendly environment where everybody gets along," McCormick said. "I want to take advantage of having new assembly members and setting a good foundation for the SGA organization. 
Both 2025 class presidents are looking forward to leading their class to success in the upcoming year. 
 Class of 2024 President— Clodagh Ryan 
Clodagh Ryan is a rising senior at Loyola and is a fresh face to SGA. She was abroad for the first semester of her junior year but came back with a goal to lead her class in their final year at Loyola. 
"I have never been on SGA before, but I wanted to run because I think it's really fun to plan events for the senior class. Every 50 days there is a new countdown event, and I think I will do a great job planning those," Ryan said.
Since Ryan is a new member of SGA, it took time and research for Ryan to make the decision of whether she would be fit to lead her class. 
"I took a lot of time to think about whether I should run or not because it is a huge time commitment; I wanted to make sure I would have the time with my other involvements," Ryan said. "After I spoke with the current senior class president, I knew this was something I wanted to do."
Ryan is entering Loyola's student government excited to connect the class. With COVID-19 hindering the class of 2024 college experience, as well as students being abroad this past year, Ryan is making it a priority to build bonds within her class. 
"Senior year feels like a time to connect again. I want to have a ton of school spirit, I want to make sure we have a big turnout, and make sure we connect everyone and unite the senior class."
Leave a Comment