Work-Study Program Earnings Exhausted for Nine Loyola Students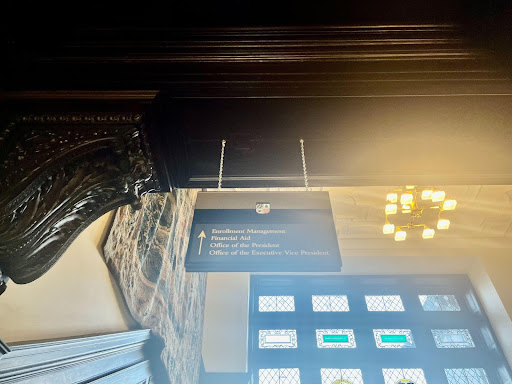 Out of about 300 Federal Work-Study applicants, nine students have reached their maximum income earning during this spring semester. Of these nine students, Diane Roche, Assistant Director of the Office of Financial Aid, says the Office of Financial Aid has been monitoring students' wage lines, so it is steadily spread throughout the school year. 
Roche said, "Nobody was cut off before the spring semester started. I sent out emails to everybody and just said, 'Hey, be mindful. This is the maximum you can earn, keep track of your earnings, let your supervisor know.' And then at the point where they reach their maximum, in that federal earnings, like a set of $3,800, what happens usually is that the work-study position, wage line, if you will, is terminated."
The maximum income earning of students who are part of the Federal Work-Study program at Loyola is $3,800 per year. They are eligible to work a maximum of 15 hours per week. 
Work-Study at Loyola is said to be a resourceful program for many students on campus. Forensic Studies major, Sophie Ernst '24, said when she was on work-study, it was a contributing factor in helping improve her grades. 
Ernst said, "Just because a lot of the time spent in the office, they would give me my week's worth of work. And I would be there every day, and I would get it done faster. I spent a lot of the time doing homework there, too, which was nice. And it kind of emphasizes how it's work and study." 
Ernst worked for the Office of Student Engagement as a creative assistant and found that work study was also important for more than just a nice set routine. 
"It was important to me, because, of course, coming from a lower socio-economic bracket, I can use this money to fund my education," she said. 
For students that are close to or who have hit the maximum income earnings for their Work-Study position, Roche says there are more than just Work-Study opportunities to support themselves. Roche also says that she has not seen students in current positions be refused a direct hire position in that department after hitting their $3,800 amount. 
"Whether they would pursue another job on campus – like Dining Services, the bookstore, the FAC, or campus ministry – that all pay higher and pay students, not with federal dollars. So, there are direct hire positions available," Roche said.
 The office of Financial Aid is located in the Humanities building, and Roche says they are always willing to hear from students on ways to better notify students of work opportunities and correct any miscommunication. 
She says, "We want students to come to see us. We don't want to be the scary little office up here on the second floor across from the President."  
Leave a Comment