"One is horrible, two is horrible, three is a pattern." 
When the first of over 20 allegations of sexual violence at Loyola appeared on Julia Hendricks' Instagram feed, the rising senior saw an immediate need to address it. Her urge to enact change grew as more stories surfaced, marking a campus-wide awakening to signs of an unsettling pattern becoming normalized.
Like other Loyola students, Hendricks contacted the source of the stories: the nationally-recognized organization addressing gender-based violence on college campuses, the Do Better Campaign. The campaign organizers put Hendricks in touch with 5 other students looking to address the University directly, resulting in a Loyola-specific chapter of the organization and an Instagram account: Do Better Loyola. 
Upon launching the account, Hendricks and her fellow organizers began surveying students and community members on the actions they'd like to see taken by the University in response to the allegations. Utilizing the responses to inform an official letter to President Rev. Brian F. Linnane S.J., Do Better Loyola released the address to the public on July 6, along with a petition that could be signed to signal support for their work. The letter has received over 2,000 signatures. 
Hendricks explained that the 5 leading women didn't assign themselves specific roles at the beginning of their work, considering the quick and ever-evolving nature of the project. Within the wide variety of skills brought together by the group's collaboration, Hendricks rose naturally as a strong organizer and team builder. As a marketing major and pioneer of her own small business as a nanny in the Baltimore area, the Maine native felt confident offering the skills she's cultivated to a project that required constant support. 
"It's been a really interesting progression for me to see how quickly it happened, but also what you can do in a short amount of time when you have a lot of people who are really ambitious and care about it," she said, reflecting on how quick yet efficient the group's process was in getting the project underway.
The fast pace, however, also opened an opportunity for more missteps. One pertinent dispute was between Do Better Loyola's call for more officer presence on campus, and others who feared the consequences such a step might have for students and community members of color. Originally, the organizers framed the proposal as a way to deter potential perpetrators, though they reconsidered the call after finding that students were hesitant to sign the petition in support. On July 9, Do Better Loyola announced, via Instagram, that the specific point would be retracted from the proposal.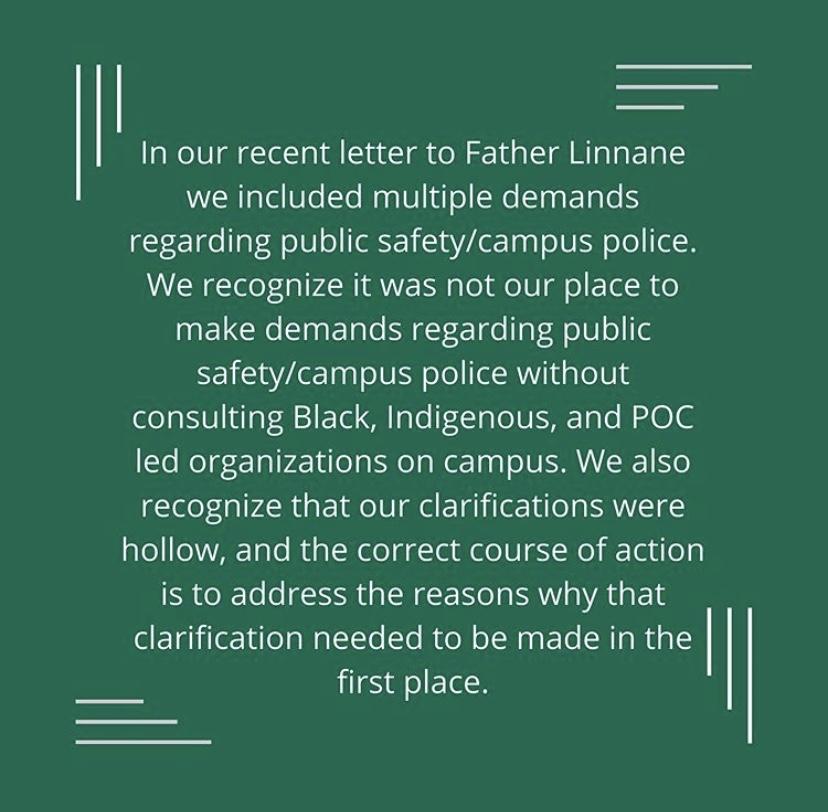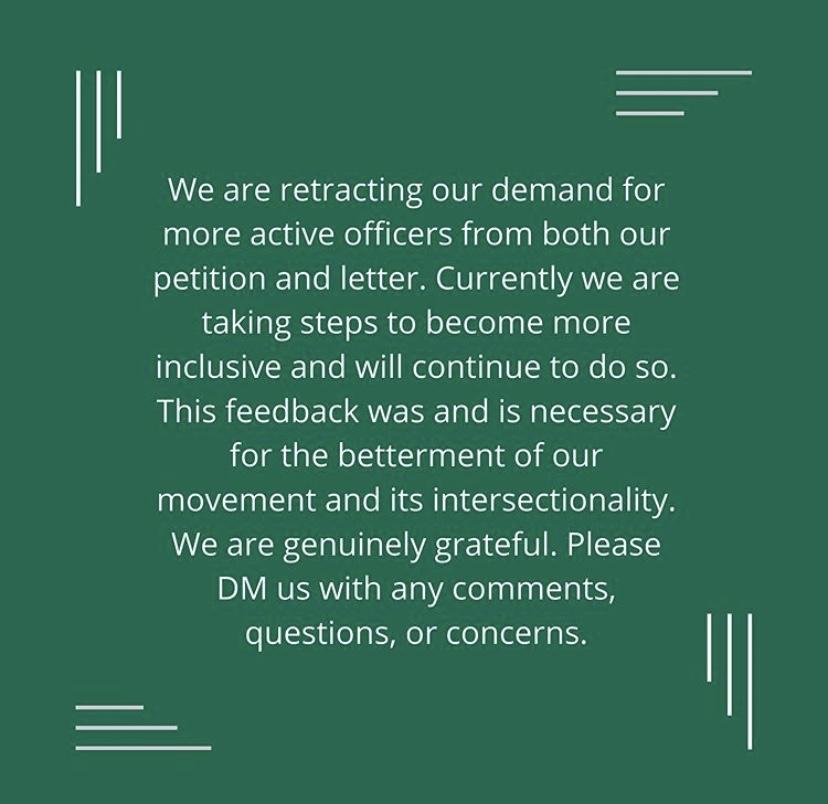 "Especially during this climate, it really showed me how aware I need to be of my own privilege in those situations," Hendricks said. "Because the intention behind having more officers, or more trauma-trained officers… it wasn't sensitive enough to the issue at hand, and it was pretty tone-deaf."
Moving forward, Do Better Loyola plans to collaborate with ALANA Services and MOSAIC, a support initiative for womxn of color at Loyola. 
"We don't believe any decisions affecting people of color should happen in rooms without people of color," she said. 
By the end of July, Do Better Loyola's proposal received a response from the University, specifically Linnane, who then met with Hendricks and her fellow organizers to discuss actionable items for the University to take in pursuit of equitable outcomes for all genders. The conversation set the tone for a community-wide email sent from the president, addressing the situation and providing, as Hendricks called it, "a foundation" for more work to come regarding gender violence. 
Though she considers it "a start," Hendricks desires a stronger commitment to the action items outlined in Do Better Loyola's proposal. While she's appreciative of the University's intentions to act beyond the recent Title IX regulations set by The Department of Education, she'd like to see a formal policy put in place. 
"Students can't whip out an email when their rights are being infringed on," Hendricks said. "I don't really trust an email, if I'm being honest. I want to see them take action." 
Hendricks also highlighted the need for a more even distribution of resources, explaining that it doesn't make sense for two people, in similar circumstances, to be receiving different resources and guidance. 
This, in addition to other inconsistencies in Loyola's Title IX processes that Hendricks has witnessed, makes an already-difficult dialogue even harder to begin. And without open discussion about this issue's prevalence on Loyola's campus and many like it, Hendricks doubts the University will make much progress in cultivating a better, healthier culture. 
"Rape happens all the time. Domestic abuse happens all the time," Hendricks said. "And they're uncomfortable to talk about, but they're only uncomfortable because these systems in place make them uncomfortable so we don't directly address them." 
It was out of this desire for discussion that Hendricks is beginning Loyola's chapter of the One Love Foundation. The club's mission, according to Hendricks, is to promote healthy relationships on campus and educate young people about the difference between healthy and unhealthy relationships. 
The chapter's Instagram page, which will provide updates from the club once it's fully underway, can be found here. 
Additionally, Hendricks shared two websites with data, facts, and statistics about sexual violence that helped her educate herself on the breadth of the issue. Break the Cycle, an organization built for young people and meant to encourage nonabusive culture in relationships, conducted a study on dating violence in college, linked here. Additionally, It's On Us, an initiative spearheaded by the Obama Administration to encourage discussion around sexual assault prevention, provides educational resources and additional materials, linked here. 
Through self education and the One Love Foundation, Hendricks hopes to help normalize the conversation around these unsettling statistics and realities of sexual violence on college campuses. Her approach also has a preventative aspect: Hendricks hopes to proactively educate young people about the differences between healthy and unhealthy relationships, rather than reacting once something has already taken place. 
"You should know about those resources before you're in the deep end of something— when you're already reporting," she said.
In addition to self education, Hendricks is encouraging Loyola students to aim for inclusivity when seeking justice. To Hendricks, accountability and sustainable change requires a degree of selflessness, and must extend beyond a person's discomfort. 
"You can't believe everyone except for that girl you don't like. You can't be anti-racist until your boyfriend is saying a slur, and then you let it pass," she said. "You have to actively decide that either you support survivors and you care about the things survivors have gone through, or you don't."
Like so many others at Loyola, Hendricks is continuing her accountability efforts in the virtual setting. To keep up with other student changemakers, check back with The Greyhound.