The Good and Bad of the Grammys
The Grammy Awards is a beautiful event where music fans crowd around the TV with their popcorn, friends, and smiles to see if the rest of society agrees with their choices of music. People "ooh" and "aah" over the outfits on the red carpet, people sing along to lively performances, but most importantly, people see which artists are given the ultimate crowns in music and who ranks king (or queen) over all music genres.
The Grammys is an event, an event that capitalizes on one of the great commonalities for everyone across demographic lines: music.
This past year of music has been one of many firsts and many broken records. Bruno Mars and Ed Sheeran, among others, found themselves at the top of charts for weeks on end, and for the first time in recent music history, rock was surpassed as the most consumed genre by no other than hip-hop and rhythm and blues.
That last tidbit is probably no surprise for those of us who are immersed in popular culture, but regardless it set up for a pretty interesting Grammys. In fact, this was the first time in Grammys history that a white male was not nominated for Album of the Year. Instead Kendrick Lamar, Bruno Mars, Lorde, and Childish Gambino snagged nominations. The same was true for best new artist, which SZA, Khalid, Alessia Cara, and Lil Uzi Vert were nominated for.
It seems fitting for white men to have a few less nominations this year, as feminism and minority pride movements have not only grown, but they are speaking out, sharing what they value, and spreading their love. It won't be a surprise if more Latino music—besides Justin Bieber's little remix of "Despacito"—sneaks its way into the Grammys next year.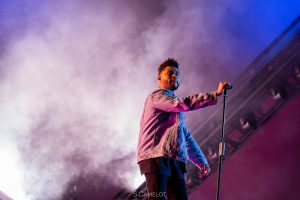 Heading up to the Grammys, needless to say, was all sorts of excitement, and I am more than happy to write most of the Grammy winners made complete sense in my mind. Ed Sheeran won for Best Pop Vocal Album, which would match up with what I reason most people listen to out of the options in that category.
The Weeknd won Best Urban Contemporary Album, which is more than well-deserved since there is no bad song on that record. "LOYALTY." by Kendrick Lamar and Rihanna won Best Rap/Sung Performance simply because the combination of those two is a gift sent from heaven. And there were many more logical choices. Yet, there are a few winners that left me there scratching my head and feeling like some of those artists were overlooked, under-appreciated, or maybe just cheated.
For example, should Alessia Cara have won Best New Artist? Not that she can't sing—she's an incredible artist and deserves all the recognition and fame for that…But in comparison to SZA? To Khalid? Every song on SZA's latest album is beautiful, well-written and speaks to who she is, in addition too all the songs she's been featured on throughout the year.
Then there's Khalid, who a good portion of my friends are borderline obsessed with, and rightfully so. He is a 19-year-old who is making gigantic splashes in the music world. Yet, it was Alessia Cara who won.
SZA and Khalid were also beaten out for Best R&B Song, which just hurt my heart.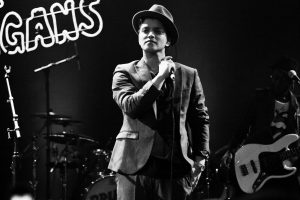 Another winner that left me saying "aw" was the category of Song of the Year. Granted, Bruno Mars killed it with "That's What I Like." I can't even count how many times I listened to that song. However, "1-800-273-8255" was nominated. Logic's song, which features the number for the suicide hotline, has such an inspirational, pure, and amazing message, and it was able to reach such a large audience I can't think of a justification for that song to not have won that category by a landslide.
Overall, the Grammys were an exciting time with performances that left many smiling and winners which brought joy to many people as they felt their love for music being echoed across the country. I was happy with a majority of the winners, and for the ones I wasn't…well it wouldn't be an award show if all the winners made sense.
Feature Image: Courtesy of Latina.com
View Comments (2)