With the recent rumors of clown sightings on campus, Loyola Greyhounds can't help but look over their shoulders while heading home from the library, or speed-walk across the dimly lit Quad as they make their way to the bridge. They're bolting their doors shut and pulling their shades down as they settle into their dorms for the night, paranoid by the prospect of encountering these carnival predators.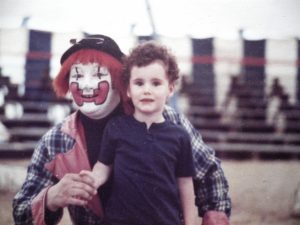 As of August this year, clowns have been rumored to be carrying knives and attempting to lure kids into the woods in South Carolina, according to a TIME video. These accounts then sent a wildfire of reports across the nation, with similar tales being told in two dozen other states.
As detailed by the Hartford Courant, universities seem to be a favored destination for clowns as of late. Quinnipiac University, University of Connecticut, and the University of Hartford have all reported sightings, primarily through the use of social media. The same TIME video shows students at Penn State participating in a mass "clown hunting" to drive them off campus. Now, rumors are circulating that these terrifying aggressors have made it onto our beloved Evergreen campus with alleged spottings at the Ahern subdivision, the Notre Dame-Loyola Library, and along Cold Spring Lane.
Loyola Police's Major Rufus Dawson spoke with Baltimore City Police Department Public Information Unit spokesman Donny Moses on Oct. 5 to discuss the threat of clowns in Baltimore and on campus.
"There are no threats, additional concerns, or noteworthy information related to colleges, universities, or the school systems in Baltimore City related to the Creepy Clown Phenomenon," Major Dawson said.
Although campus police has officially dispelled the rumors, there is something to be said about the hysteria that it has created among our students in the past few days.
The question still remains: Why clowns? Why have these people chosen this specific identity to use as a means of terrorizing civilians?
In an interview with Benjamin Radford, folklorist and author of "Bad Clowns," CNN reveals that the idea of clowns as an object of terror is nothing new. In the 1980s, Massachusetts children claimed to be lured into the woods by clowns, but we now know that these were only phantom reports.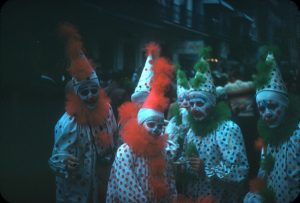 "Many of those reports were hoaxes, some were pranks, and some were schoolyard rumors, but the stories continued, in Chicago, Baltimore, and even in the U.K.," Radford said.
Radford also attributes the hysteria to the idea that clowns are an expression of human anxiety.
"Perhaps clowns are like specters of anxiety and discomfort, bogeymen that personify our deepest fears," he suggested.
With this being election year, Americans have been covered by a blanket of uneasiness about who we will vote for this coming November.
"These sorts of panics tend to surface when there's underlying social anxiety," Radford said. "This [year] is an election year, there's lots of political and ideological divisions, there's also of course [the awareness of] school shootings and terrorist attacks."
With a potentially threatening national dilemma inching closer and closer every day, we as a society have turned to urban legend in an attempt to shift our focus to a crisis equally as terrifying, but not as real.
When we look over our shoulders and walk briskly to our dorms, is it because we are scared of clowns, or is there something bigger that is plaguing each and every one of us? Is it the fear of being lured into the woods that causes us to lock our doors and pull down our shades, or is it something more dangerous, more frightening, and more permanent than encountering scary clowns will ever be?