Fan Predictions for FIFA World Cup Qatar 2022 Are Finally In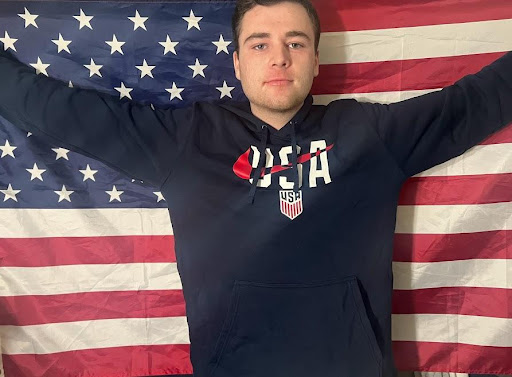 With the first matches of the World Cup underway, fans across the world are starting to put in their predictions as to what clubs they believe will take home the FIFA World Cup trophy. According to CBS Sports, Brazil has the best odds to win the World Cup at +400. These odds validate many of the fans' predictions, who also believe Brazil is the favorite to win it all. Conor O'Donoghue '23 is a football fanatic. He thinks Brazil has an edge.
"Brazil is definitely the team to beat. Brazil just has that Brazilian flair and their players epitomize a winning culture," O'Donoghue said.
The 2022 FIFA World Cup tournament is the most-watched sporting event in the world and according to CBS News, FIFA projects that around 5 billion people will be watching the tournament from this year. Fans have been waiting in anticipation since back in 2018 when France won the tournament and took home their second title. Many American fans hope that this will be the year the United States Men's National Team can secure a title. 
For fans of the home team, The USA team is listed by Fox Sports at +10000 odds to win the World Cup, which sits at the 18th best out of all qualifying teams in the tournament. They have the daunting task of playing teams such as Wales, England, and Iran in the group stage. The U.S. has two top players, Weston McKennie and Segiño Dest, whom the U.S. staff believe will play huge roles in their team's success.
McKennie is from Fort Lewis, Washington, and is a midfielder for the United States Men's National Team. He is a key player for the National team because of his versatility and the fact that he can be used in various positions in the midfield. In 2020, he was voted U.S. Player of the Year, which is an esteemed accomplishment.
In a recorded U.S. Soccer press conference before they tied Wales in their first match, McKennie said, "We definitely as a team and as a group always just want to focus game by game, so of course, with Wales being the first one there is no way we are going to look past them. We know they're a strong team and it will be a hard game, but we definitely want to win the first game and come out with three points."
Argentina is another fan favorite, whose odds of winning the World Cup sit at +650 according to  CBS sports. Argentina's World Cup squad in 2022 is led by none other than superstar Lionel Messi. Messi's role nowadays is as a facilitator but he is still able to take over a game at any moment. Argentina's roster for the World Cup is very promising and why many fans believe they will end up on top
Loyola senior and football enthusiast, Nick Vanasse '23, thinks Argentina has a good shot at winning.
Vanasse said, "My favorite to win the World Cup would have to be Argentina. I personally believe that they have the deepest roster out of all the other teams in the tournament." 
Click here to stay updated on FIFA World Cup Qatar 2022 and upcoming matches.
Featured Image courtesy of Hilton Carroll.