As I begin my final semester at Loyola, I have started to think about everything that the school has to offer. I have truly loved my experience here over the past four years, and I wouldn't give it up for anything. Loyola has changed me as a student, friend, professional and person. I am saddened at the thought of having to leave soon, but I am also grateful for the memories that I will always have after graduation. Because of this, I've chosen to highlight the top 10 reasons why I chose to attend Loyola…
1. The students
The friends that I have made at Loyola are people who I will continue to stay in touch with for the rest of my life. I have met so many wonderful, kind and hilarious fellow students on this campus, people that would do close to anything for me. The students here are caring individuals with strong values — the type of people whom you want to surround yourself with. They're the little gifts from Loyola that you can take with you after graduation.
2. Study abroad
I highly recommend studying abroad because it is an experience like no other, and Loyola offers several diverse programs. I was fortunate enough to live in Bangkok, Thailand, for six months with 40 fellow Loyola students. During this time, I traveled throughout southeast Asia, rode elephants, learned several valuable life lessons and danced until dawn with people who I now consider family. Being abroad helps you grow and find yourself, while undergoing unique experiences that shape your outlook on life.
3. Jesuit values
A Jesuit university is a certain type of community that a student can't find anywhere else. As Jesuit institution, our community is proud of our values and morals, and this radiates through campus. We experience it in the classroom through our diversity courses, on campus when students perform various acts of kindness and much more. These values give Loyola heart.
4. The professors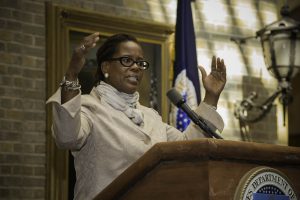 It is a gift to be able to attend a school in which the professors genuinely care about their students. They individualize each and every one of us, rather than treating us simply as one amongst many. In this sense, our professors want to see us succeed. They have office hours and graciously welcome students with smiles. Our professors are truly passionate about what we wish to achieve in life.
5. The classes
As a senior, I now realize the importance of the core program (even though it can seem like a pain at times). This program makes us well rounded, and gives us the opportunity to explore areas of study outside of our majors. Inevitably, the core will further our future successes as professionals.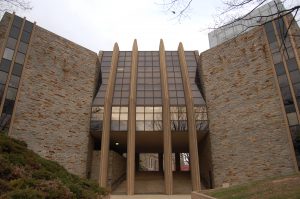 6. Community service
Community service is a huge part of Loyola, and there is a wide variety of ways you can serve. There are weekly and monthly service groups, service immersion trips and even ways to integrate service into some of your classes. Service opens up our eyes to a life unlike our own and helps us grow into selfless, caring human beings.
7. Traditions
Loyola has amazing traditions, ranging from Loyolapalooza at the end of every spring semester for the entire Loyola community, to Bull and Oyster for seniors and alumni. This school cares about its students enough that it wants to create a sense of family on campus. These traditions excite students and bring the campus together to create life-long memories.
8. The food
Even though from time to time I complain about the quality of food at Boulder, and the frustratingly long sandwich line, I have to admit that I am going to miss Loyola's food. There is something so fun about going to Boulder's all-you-can-eat-style dinner with friends, and I may also complain about the price of the meals, but at least its not "real money"…at least it doesn't seem like it is thanks to declining dollars.
9. The residence halls
We seriously have some of the best dorms in the country compared to many other colleges. I am so lucky to have been able to live on campus for my full four years at Loyola, and because of this, there is not a lot of room to complain. Having a kitchen as a freshman is almost unheard of at other schools, so the next time that you feel like complaining about Loyola's housing, just remember that it could be a lot worse.
10. The location
Living in Baltimore has been quite the experience. I have had my ups and downs, but in the end, I have fallen in love with this city. My favorite part of the city is the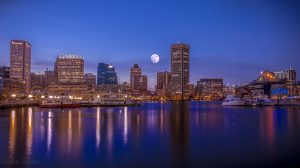 Inner Harbor, and I have so many memories from this area – like taking cabs to the harbor as a freshman, attending winter formal at the aquarium, rally (of course), and now venturing downtown on a Thursday night. I really have come full circle! Baltimore truly is charming, and I look forward to all of the trips that I plan on taking back to my second home.
Feature Image: Mark Plummer Photo, Courtesy of Flickr URL