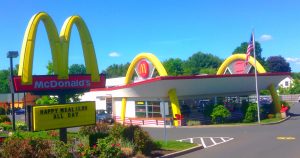 There is always a lot happening in the world, and there is always the burning question; who is doing what? Whether it be who is rocking the newest fashion trend, who is dating who, or who will be in the next blockbuster hit, there is always some kind of entertainment news happening. Here is a list of five things that have been going on the week of October 12.
#1: They finally did it! McDonald's has officially made breakfast all day. By popular demand, on Oct. 6, this joyous occasion kicked-off. This is amazing news if you are someone who likes breakfast at any time of the day and you want something that is quick and easy to grab during your hectic school days.
#2: ATTENTION: To all the Twihard fans (old, new, undercover, etc.), Stephanie Meyer has done it again. Ten years after the first book was published, she has written another Twilight book, but with a twist. The new book, "Life and Death," is a gender swap with Bella as Beau and Edward as Edythe. Now we can look at the love story of Edward and Bella from a different perspective.
#3: Selena Gomez took control of her life and told the world the truth. Everyone thought that she had a break down after her break up with Justin Bieber, but in reality everyone was mistaken. Selena recently shared with the public that she has lupus and was out of the spotlight because she was going through chemotherapy to treat the disease. Enraged about the things people have been saying, she gives a piece of her mind saying, "You're all assh*les." You go, Selena!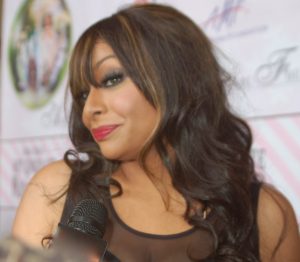 #4: Raven-Symone. While we all loved her from her show, "That's So Raven" and various other roles that she has had, andeven now on "The View." But she really needs to stop saying the wrong things on national television. On "The View," Raven said that she would discriminate against anyone who has a "ghetto" name and not hire them. I do not think I need to continue because it speaks for itself, but if you go online you can read what everyone has to say about Raven's newest form of disrespect.
#5: Adorable is not even close to the right word to explain what one couple did to reveal that they were expecting their first child. Gavin and Judy Holt wanted to tell their family and friends that they were having a baby in a creative way and came up with the idea to announce it as a horror film. The 2:58 video is suspenseful and adorable as the couple uses different clues to tell everyone that a "Baby Holt" is coming in March 2016. I recommend that everyone watch it.
Feature Image: AleeDear Photo, Courtesy of Flickr URL