Exclusive Interview with On-Campus Car Robbery Victim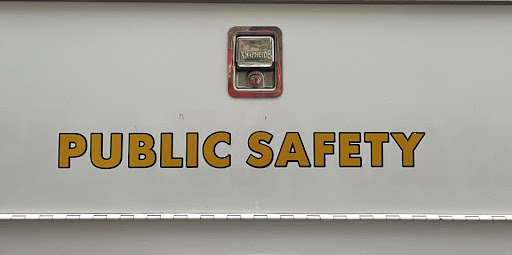 It was around 12 p.m., Saturday, April 1, when Mary Velazquez '23 realized her car was missing from the 5104 York Road parking lot across from Rahner on the east side of campus. Her light blue car decorated with stickers and stuffed animals was no longer parked in the first spot at the entrance, which has a gate that never closes or locks, facing Crowson Avenue and Notre Dame Lane. 
That Friday night she decided to walk to the BSA Fashion Show and leave her car parked in the lot. On Saturday morning, when going to her car to get breakfast with a friend, she realized that there was a different car parked where hers had been the night before and a mountain of broken glass near the back passenger side of the spot.
After calling campus police to confirm that her car wasn't parked anywhere else, they arrived at the lot to assess the situation. With security camera footage, campus police and the Baltimore police confirmed that at 2:58 a.m., Velazquez's car was taken. However, as Velazquez explained, when initially talking to the officer, he kept saying that the doors must have been unlocked, causing the thief to break in, and that the glass that was on the ground was from another car that was broken into that night, not hers. 
"I was saying, 'That glass is mine, they broke into my car and they stole it,' and he said 'No, it was unlocked and they were just able to take it.' It was a back-and-forth argument," Velazquez said.
Adrian Black, the Director of Public Safety at Loyola confirmed that there were two other vehicles broken into that night by the same suspects. After the confirmation, campus police told Velazquez that a private detective would be working on her case on Monday, during their business hours. She said she expected some kind of communication from Loyola police on guidelines of what the next steps would be but never received any information or responses, even after emailing the detective on that Monday. 
"I can't stress enough how alone I was in the first few days after the robbery. I was glued to my phone waiting for an email or something, but then realized I had to be the one to reach out and bring attention to something they should've known about," Velazquez said.
She described feeling totally alone and cut off from any further investigation about her car. 
"Once Baltimore police left and campus police left, I was fully cut off from everybody. I was expecting on Monday to hear something from people, and I heard nothing. There were no Loyola officials or representatives reaching out to me about this," Velazquez said.
Throughout the week after her car was stolen, Velazquez said campus police would ask her for updates. When she didn't have anything but questions about resources of where she could get aid for her car, they would send her links to the counseling center.
"I didn't need counseling, I needed plans and help with how to handle this situation; I needed a guide of what to do," Velazquez said.
Days before this incident, Velazquez was honored with the Fulbright scholarship award and committed to attending graduate school in England next year. She explained that this award drew the attention of Loyola's marketing team, as they asked to write press releases about her to promote the writing department and successes at Loyola, which she described was well deserved, but unfair.
"At the same time that [the car robbery] happened, I was getting a lot of people reaching out to me asking for press releases, and a lot of it was just publicity for Loyola. I boycotted it and said I wouldn't do it until somebody [from Loyola police] would finally acknowledge me. I had to snub this amazing thing that happened to me to get some attention," Velazquez said.
When asked about the campus police's response to the needs of the student, Black stated, "I cannot divulge more about this case to protect the vehicle owner's information, but our practice is to provide updates as they become available as a liaison with the Baltimore City Police Department."
Thankfully, Velazquez's car was found on April 6 by a towing company after it was parked illegally; however, Velazquez then had to pay a $300 impound fee and a towing fee just for it to be removed from the city impound. The damages to her car were extensive, as the steering column was ripped out entirely, and the airbags, battery, and thermostat needed to be replaced. The back windows were also smashed, which confirmed for her that the car was in fact broken into, not stolen because of unlocked doors. Along with help from her insurance, Velazquez owes up to $4,000 in repairs, as well as the fee for a rental car. 
Velazquez was able to get a $250 refund for a semester's worth of her parking pass from the university.
"Now that I've gotten all the invoices of what I owe, I feel like I deserve to be repaid for this car that should've been protected," Velazquez said.
While this hefty bill has been a financial burden to Velazquez, something priceless was also taken from her by this incident. Her art, paintings, and illustrations, were in the backseat of her car, en route to a display case on campus. She had been awarded the opportunity for her work to be shown in the student center. Her seats were stained with paint and mold from a storm that occurred while her car was parked on the street with broken windows. 
"I pay to have my car in this lot, the same amount that other students pay to have their cars behind the gates. They pay to have theft protection and I pay to have my car in the open. If you're going to have a lot that's open all the time, it needs to be surveilled all the time," Velazquez said.
Not only was her artwork destroyed, but she felt that a piece of herself was stolen. Describing her car as a limb, she felt violated by this robbery.
Mike Mansfield, the Associate Vice President of Auxiliary Operations, said that in his 23 years at Loyola, he doesn't remember any cars being stolen. Even with occasional vandalization and break-ins, there have not been any trends or specific areas where cars are targeted. 
"We are at a loss when it comes to parking. A lot of east side residents will get shifted over to the 5104 lot, specifically Aquinas and Rahner, because at Rahner we have roughly 360 people living there and we only have around 70 spots, Aquinas has about 60 people the live there and only 14 spots. We typically shift anywhere from 20 to 30 students a year over to the 5104 lot. It is where one of our two campus police locations are, so it's a safe spot, it's always been a safe area," Mansfield said.
Recognizing that it is unfortunate to adjust safety protocols because something happened, being reactive instead of proactive, Mansfield said that there could be an opportunity to make the entrance on the side facing Rahner a gate with swipe access, as well as possibly updating cameras that are constantly surveilling parking lots and buildings across campus.
Now, Velazquez is demanding accountability from Loyola police. 
"At the end of the day, it happens, cars get stolen. I just want there to be a level of accountability on Loyola's end because so far they've given me none. I feel as though it's unfair because this would've never happened if there was heightened security in the Rahner and motor pool lot. Had somebody (a police officer) been there, this wouldn't have happened," Velazquez said.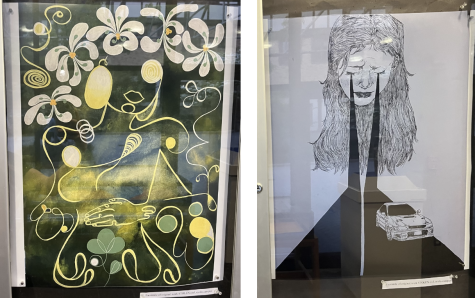 Velazquez is meeting with Loyola public safety to discuss amping up security in the motor pool lot and lowering the prices of overflow parking passes.
Aside from the carjacking, there was also an arrest made by Baltimore Police on Loyola's campus recently. The arrest was of a man in a parked car on Charles Street, between Lange Court and the FAC. He was seen parked here between the hours of 4 to 6 a.m., watching students walk to the gym.
After this was reported, the man was arrested by Baltimore County Police and the case was deemed closed. Not much information was given about the man initially, but after talking with Adrian Black, the Director of Public Safety, more details were revealed.
Black said, "The person of interest was arrested on April 6, 2023. While under surveillance, he was observed parked in his car. At times, he would drive to elude our marked patrol cars, but his pattern of behavior was predictable, which is why we knew where to serve the arrest warrant."
Black said that the man had a previous criminal record and that the case was deemed closed by the arrest. The arrest warrant lists a charge of "registrants entering real property." The charging language from the statement includes, "'may not knowingly enter onto the real property that is used for public or nonpublic elementary or secondary education against the peace, government, and dignity of the state.'"
When asked what Loyola students can do to limit these possible encounters and remain safe, Black talked about the LiveSafe app.
"I recommend that all Loyola students download and become familiar with the LiveSafe mobile security app. It is available in any app store for free. Students can use their Loyola email addresses to download the app but will need to create a new password. Use the app or call us anytime you need to contact campus police for assistance," Black said.
Another great app to have is the Citizen App. Once you put in your location, it alerts you of anything going on in your area from fires to crime, traffic accidents, and more.
Some other things to consider are walking or driving with someone, especially early in the morning or late at night. Remember that Loyola has the blue light system on campus, and the non-emergency line is (410) 617-5010. If you call this number, you can ask for an escort anywhere on campus at any time.
Leave a Comment