Gender inequality continues to plague our nation, especially in Hollywood. Female directors, producers, actresses, and other females are being offered far less than their male co-stars.
Recently, Hilary Swank discussed how she was offered 20 times less than a male co-star. Being offered less than a male co-star for doing the same role is unacceptable, especially when Hilary Swank is such an accomplished actress, having won two Academy Awards so far in her career. The gender wage gap continues to perpetuate gender inequality in many American industries, and Hollywood is no exception.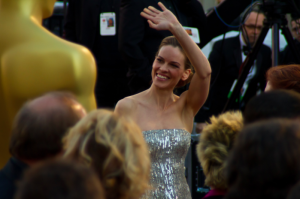 On an episode of Chelsea Handler's Netflix show "Chelsea," Swank sat down with other actresses and directors and discussed the gender inequality that they face. Swank explained that right after winning her second Academy Award, she was still offered less than a male co-star.
"I get offered a movie. The male hadn't had any kind of critical success, but had been in a movie where he was 'hot,' and he got offered $10 million and I got offered $500,000," Swank said.
The women sitting around her were shocked and in disbelief at the great disparity between her and the male co-star. While "Nashville" actress Connie Britton was so disturbed that she was speechless, "Selma" director Ava DuVernay seemed unfazed.
"I believe it," DuVernay said.
Swank finished the story by explaining that the producers ended up choosing an upcoming actress that accepted the role for only $50,000.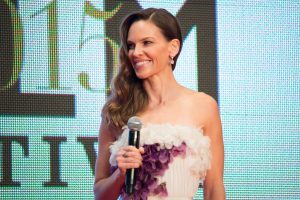 Discussions surrounding the gender pay gap continue, but no general solution has been made. Men are still getting paid significantly more than women for the exact same work and the same type of roles.
Forbes reported that it took a minimum of $9.5 million in order to make the 2015 top paid TV actors list. But for the actresses' equivalent, the cap was only $5 million.
The Forbes report also included that the discrepancy between the gender pay gap is due to the fact that women are less represented on camera. On TV, females only make up 37 percent of speaking characters, while males makeup 63 percent.
Likewise, in the film industry, actresses only makeup 29 percent of on-camera characters, and actors makeup 71 percent. Overall, between all aspects of film and televsion, males makeup 67 percent of speaking characters and females only makeup 33 percent.
I wish that I found it surprising that women are being offered less than the men in their field. Our society has worked off this gendered system since the birth of the nation, and it will take plenty of people standing up and demanding change in order for there to be true equality and an end to the gender wage gap.