During the late hours of Oct. 2, Kim Kardashian was tied up and robbed at gunpoint in her luxury Paris apartment. CNN reported that five armed men disguised as police officers forcibly entered the lobby of the complex and threatened the concierge to give them access to Kardashian West's apartment. The concierge was bound as he led them up to the apartment, but was eventually taken back to the lobby, still tied up.
Once inside the apartment, the armed men found Kardashian West alone, proceeded to bind and gag her in the bathroom, then stole an estimated $11 million in jewelry. E! News reported that Kardashian West's stylist Simone Harouche was also in the apartment at the time of the incident, and after hearing a commotion, locked herself in a downstairs bathroom.
While in the bathroom, Harouche texted Kim's bodyguard Pascal Duvier and sister Kourtney Kardashian, to inform them of the situation. After the armed robbers left the premises, Kardashian West managed to make it to the downstairs bathroom with her legs still duct taped and found Harouche. The pair were rescued by the police shortly after, and are now safely back in the United States. But the armed men haven't been captured, and the investigation remains open.
Whether a person cares for Kardashian West or not, she is a mother, a wife, a daughter, a sister, and most importantly, a human being who just survived a traumatic event. Although she is a reality star, it is by no means respectful to make light of the horror that she endured. The Kardashian/Jenner family is often mocked in the media, and sadly Kardashian West's robbery has been treated similarly.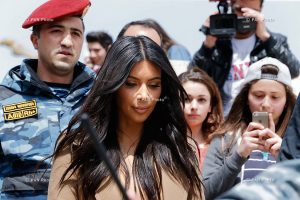 TV host Jimmy Kimmel used his show "Jimmy Kimmel Live!" to discuss the matter. After providing the audience with a brief overview of the situation, Kimmel proceeded with his jokes. He commented on how the armed men were able to find and rob Kardashian West with only a few witnesses.
"I mean, somehow these guys found the one moment [in] this decade that this woman wasn't surrounded by 40 people with cameras, and they took advantage of it," he said.
The audience's laughter followed. He continued by "warning" the armed men that Americans take care of their own, but made fun of Kardashian West in the process.
"If we find out you harmed even a single extension on her People's Choice Award-winning head, we will find you and we will make you so 'Les Misérables' you will wish you were never born to a woman who doesn't shave her armpits," he said. Once again the audience laughed, and Kimmel carried on with the rest of his show.
While some celebrities and fans turned towards jokes, others were very concerned for Kardashian West's well-being and wished her well. TV host James Corden of the "Late Late Show" tweeted out his concern for Kim and her family on Oct. 2, "People making jokes about @KimKardashian tonight would do well to remember that she's a mother, a daughter, a wife, a friend. Be nice or shut up."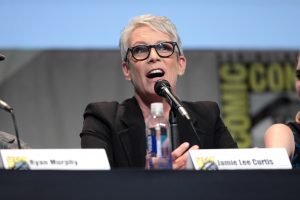 Other celebrities such as Jamie Lee Curtis have expressed similar opinions and explained that people often forget that celebrities are still people who deserve respect during horrific times. Through social media, people have become comfortable judging and mocking others without considering their impact. In this case, people creating mindless tweets and distasteful memes belittle the severity of Kardashian West's attack, rather than uplifting her and her family as she deals with the aftermath.