Some of these names may be unknown to outsiders; however, in ten years they will be the movers and shakers of the finance world. Here, these rising stars' backgrounds are highlighted, their progress analyzed.
Tracy Britt-Cool:
Behind every great leader, there is a great mentor.
For years, many in the finance world have asked, "Who will be Warren Buffett's successor?" In a letter to shareholders in 2007, Buffett announced that he would be searching for a young successor to run his investments. One frontrunner for this position has been Tracy Britt-Cool.
Tracy Britt-Cool grew up in Manhattan, Kansas and spent most of her days working on a farm. She later went on to attend Harvard University and the Harvard Business School, graduating in 2009. During one assignment at Harvard Business School, Tracey Britt-Cool was asked to write a hypothetical reflection for her ten year class reunion. Britt-Cool wrote, "My goal is to work with a great investor, who even more importantly is a wonderful teacher and mentor." At the time, many of her classmates saw her reflection as naïve and claimed she had no grasp of what the real world was like. However, one year later, she was working for the Oracle of Omaha himself.
Britt-Cool originally met Buffett when she asked him to meet with her organization, Smart Women Securities; a group she founded while attending Harvard, which focused on investment education for women. Upon graduation from Harvard Business School, she had an interview with Buffett in which she showed up with a bushel of sweet corn and tomatoes from her family's farm. Since being hired, she has been a financial assistant to Buffett and often attends meetings to speak on his behalf because of their similar investment styles. In fact, Britt-Cool has led many of Berkshire Hathaway's investment projects. Some of these projects have produced such great returns that she is seen as a frontrunner for the part of Buffett's successor.
In 2013, Warren Buffett announced that a successor had been chosen; however, he would not reveal who that person was. Even if that successor is not Britt-Cool, she definitely has a bright future in the world of finance. Currently, she has taken over as CEO of Pampered Chef, a company that Berkshire Hathaway acquired in 2002, yet has not see great returns. Placing her as CEO shows Buffetts trust in Britt-Cool, as she is still one of his financial assistants and now leads one of his larger investment projects.
Byron Trott:
To call Byron Trott a new rising star would be an inaccuracy. Trott seems to be a star that keeps on rising. Just last month, Fortune magazine came out with an article that called Trott "The Billionaires Banker." Through the years, Trott has built one of the most impressive clienteles in the history of financial advising, with clients that include Warren Buffett and the Pritzker family.
Upon his graduation from the University of Chicago in 1981, Trott joined Goldman Sachs as a stockbroker and eventually switched to the investment banking division in 1988. It was during this time that he met his business partner, and future US Treasury Secretary, Henry Paulson. Also during this time, Trott was able to build a clientele that included some of America's wealthiest families and big name companies. Trott quickly rose up the ranks at Goldman Sachs due to his ability to bring in high profile deals, such as the Mars-Wrigley merger in 2008. However, in 2009, Trott left Goldman Sachs to start the Chicago-based company, BDT Capital Partners. BDT Capital advises wealthy families and invests in family owned businesses.  Since forming BDT Capital, Trott has been able to keep many of the profile clients that he had at Goldman Sachs, including Warren Buffett. In the short time since its founding, BDT has also gone on to consult many profitable family owned businesses. One thing that separates Trott and BDT Capital Partners, apart from the competition, is the close relationship between banker and client. When interviewing potential employees, Trott says he looks for bankers who are, "black belts in investment banking. You've got to be a black belt at investing. And you've got to be part psychologist in dealing with families and business owners." The stress on relationships is the key factor that attracts the clients. Trott often leads conferences and forums that are open to his clients on such topics as advisor-family relationships and educating children. As opposed to large banks who focus solely on the deal, Trott's close relationship with his clients is extraordinary.
Although he has no plans for his company to go public, and Trott himself likes to stay out of the limelight, look for him to do big things in the future. With an impressive clientele and a team of a bankers and advisors who work well at generating business, there is no doubt that BDT Capital Partners will continue to make headlines in the future.
Allan Mecham:
Unless you follow financial news very intently, Allan Mecham is a name you have probably never heard. However, his return on investment are continuously large enough that Forbes wrote an article questioning whether he could be the next Warren Buffett.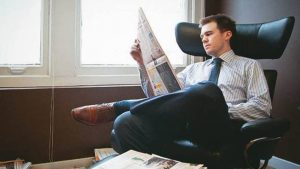 So, just who is Allan Mecham?
In the late 1990s Mecham dropped out of college to start his own investment firm, Arlington Value Management. Since his launch, Mecham has amassed returns upwards of 400%. He has gathered the attention of the world's leading financial executives. However, when they meet him, they simply become more mystified as to how he has generated such great returns. Unlike anyone else in the industry, Mecham doesn't have a completed college education. He doesn't have some secret algorithm (he doesn't even use spreadsheets). And he doesn't have any investment analyses for the other executives to look at. Mecham credits much of his success to reading a lot and claims that much of his work is simply done in his head. According to most assumptions, Mecham doesn't even fit the role of a typical investor; he is soft spoken and often wears a patterned shirt and a plain tie. He comes off as very ordinary. However, it is his ordinariness that makes him extraordinary.
Allan Mecham uses common sense and consumer psychology when choosing his investments. He often looks for investments that will have stable, long-term returns and will be able to thrive when times are tough. Furthermore, he believes in keeping his portfolio very simple. Mecham typically keeps his portfolio at 8-12 stocks per year. Instead of using spreadsheets to build an intricate financial analysis, Mecham uses his time trying to understand the company, the industry, and the consumer market. He looks for long-term investments and doesn't allow emotions to stand in the way of his decision-making. Allan Mecham uses a method of investing that is so simple that it's brilliant. With such excellent returns over the last decade, you can look to him to continue shocking the financial world.
Check out Forbes to see how Allan Mecham stacks up against Warren Buffett.
(photo via)