Beyoncé unexpectedly released her new song "Formation," and its music video a little over a week ago, on Feb. 6 — just a day before her Super Bowl halftime performance alongside Coldplay and Bruno Mars. The video ignited an instant conversation because the video isn't only a visual component to accompany a track, but it's a message to the world. Beyoncé blatantly points out her support for the Black Lives Matter movement and salutes her black heritage in the video.
One of her lyrics says, "My daddy Alabama, Momma Louisiana. You mix that negro with that Creole make a Texas bamma." Beyoncé was born in Houston, Texas, and is very proud of her black roots. She pays homage to her heritage throughout the video by explaining her family origins.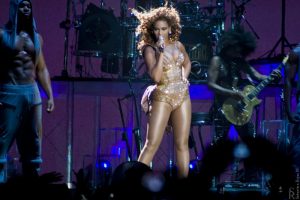 The most controversial aspect is her reference to the Black Lives Matter movement in the video and the performance at the halftime show. Some people viewed the Super Bowl performance as her taking a bold, positive stance, while other viewers were not as pleased.
Fox News reported that anti-Beyoncé protests were planned for Feb. 16 in front of the NFL headquarters, but were foiled by Beyoncé fans. The network also reported that the hashtag, #boycottBeyonce is catching fire on social media sites, and being referenced when people discuss Beyoncé's performance.
There is a distinct divide between people who are for and against the video and its message, but one thing is clear: Beyoncé released her video the day before her Super Bowl performance in order to catch the greatest amount of attention possible. It's apparent that racial issues in America is an issue Beyonce feels passionate about, and she wants to share this with the world. Before her video, some people complained that she remained silent in the midst of an apparent attack on the black community, but that is no longer the case. Beyoncé has put her beliefs and values out there and all that she has left to say is, "Let's get in formation."
Feature Image: on aura tout vu URL