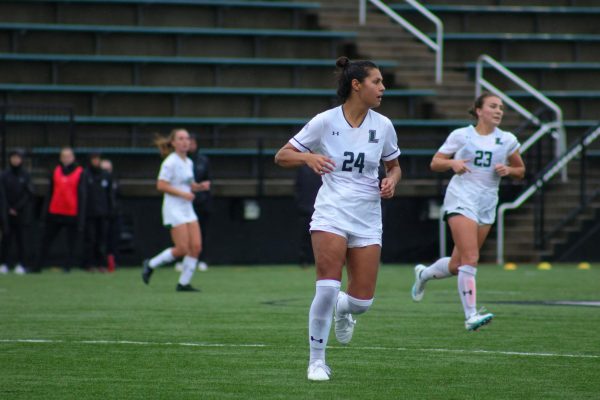 The Greyhounds defeated the Leopards in a 2 -1 win to remain undefeated in the Patriot League. Junior midfielder, #10 Baylee DeSmit scored on a free kick in the 32nd minute to give the Hounds a 1 – 0 lead. Then, in the second half scoring off of her teammate, senior forward, #24 Kelly Hutton's shot of the post to take a 2 – 0 lead in the 53rd minute. The Greyhounds ended the game 2 -1.
Baylee DeSmit was also awarded midfielder of the week, with thirteen shots, five on goal, while playing 167 minutes in her last two games.
The Greyhounds are back at Ridley this Saturday as they host Colgate at 3:00 PM.