Is This the End of a Dynasty Quarterback?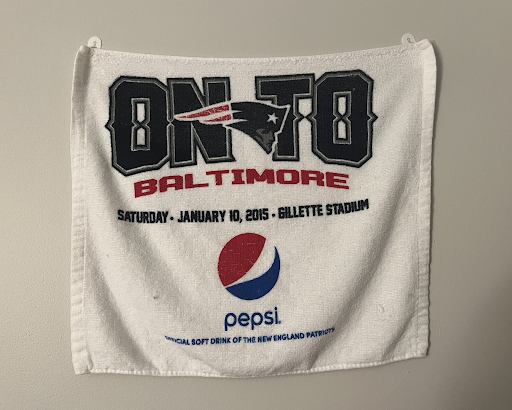 The following represents the opinion of the student reporter and does not represent the views of Loyola University Maryland, the Greyhound, or Loyola University's Department of Communication.
Tom Brady, one of the greatest players to ever play, called it quits on Feb. 1, 2023. I waited to report about this moment in sports history to make sure it was for real this time. About one year ago, Brady made the decision to retire from the NFL but later chose to continue his career with the Tampa Bay Buccaneers. Fast forward to 2023 and Tom Brady announced that he will be leaving for good. 
The NFL quarterback has one of the most impressive resumes an NFL player could make. With 23 seasons played in the league, he played 20 of those years with the New England Patriots. Brady has impressive stats with a record of 219-66, combined with 6 Super Bowls, 3 league MVPs, and 4 Super Bowl MVPs. Long-time New England resident and Patriots fan, Patrick Cody '23, believes that Brady is the best quarterback the league has seen.
Cody said, "Every year of my life I have grown up watching Brady on the Patriots and got to witness many Super Bowl victories with the greatest dynasty to exist in the last 20 years. There is no better way to award a great quarterback better than with a Super Bowl win." 
After Brady's last Super Bowl win with the New England Patriots in 2019, he determined the best course of action for his future NFL career was to transfer teams. For the next season, Tom Brady started for the Tampa Bay Buccaneers where he played his final three seasons. After winning a Super Bowl in his first year with Tampa Bay, Brady decided he was not done yet. 
Brady's last seasons of his NFL career were played for the Tampa Bay Buccaneers. Justin Shinn '23 is a longtime Bucs fan who thinks that Tom Brady was the best acquisition the Bucs made,
He said, "Tom Brady coming to the Bucs made me extremely happy, and I was hoping for great things. In his first year with us, we won our second Super Bowl. I'm sad that Brady is retiring." He made a name for himself in the league, is considered one of the best to ever play, and is the best dynasty quarterback the world has ever seen. Many Patriot, Brady, and NFL fans are upset with Brady's announcement.
Will Lyons '24, long time Patriots fan said, "I was deeply saddened when I saw the post from Tom Brady that announced the official end of his career. Growing up, I only had Tom Brady on the Patriots and he made the Patriots become the great dynasty they are known for. It is sad knowing that the dynasty had come to an end when he left the Patriots but now with him retiring, the dynasty is officially over."
Other Brady fans have this same deep feeling, knowing that this is the end of a dynasty quarterback, and fans like Cody are shaken.
"I was in awe when Brady announced his retirement and I sat there for a few minutes rewatching the video," Cody said. "I couldn't believe the dynasty was over. Brady played well into his forties and I am happy with the legacy he left for fans to remember."
Brady's reputation was not always as solid as today. Back in January 2015, the Patriots and Tom Brady came under scrutiny for "Deflategate". This was a case involving many staff members, Coach Bellicheck, and Tom Brady for the deflation of footballs to gain an advantage. Whether the acquisitions become truthful, many non-Patriot fans began to question Brady. 
Stefan Fusco '26, a Giants fan, said, "This plagued his career as the greatest quarterback, once a scandal comes about, especially one that deals directly with the game. In my eyes, this hurt his career forever because many people began to think that this may have been going on for many years throughout his career."
Now that Brady's career has ended and the cheating scandals have been disputed, he will retire as arguably the best quarterback that has played in the league. I believe that Tom Brady will be entered into the Hall of Fame in the future.
Leave a Comment